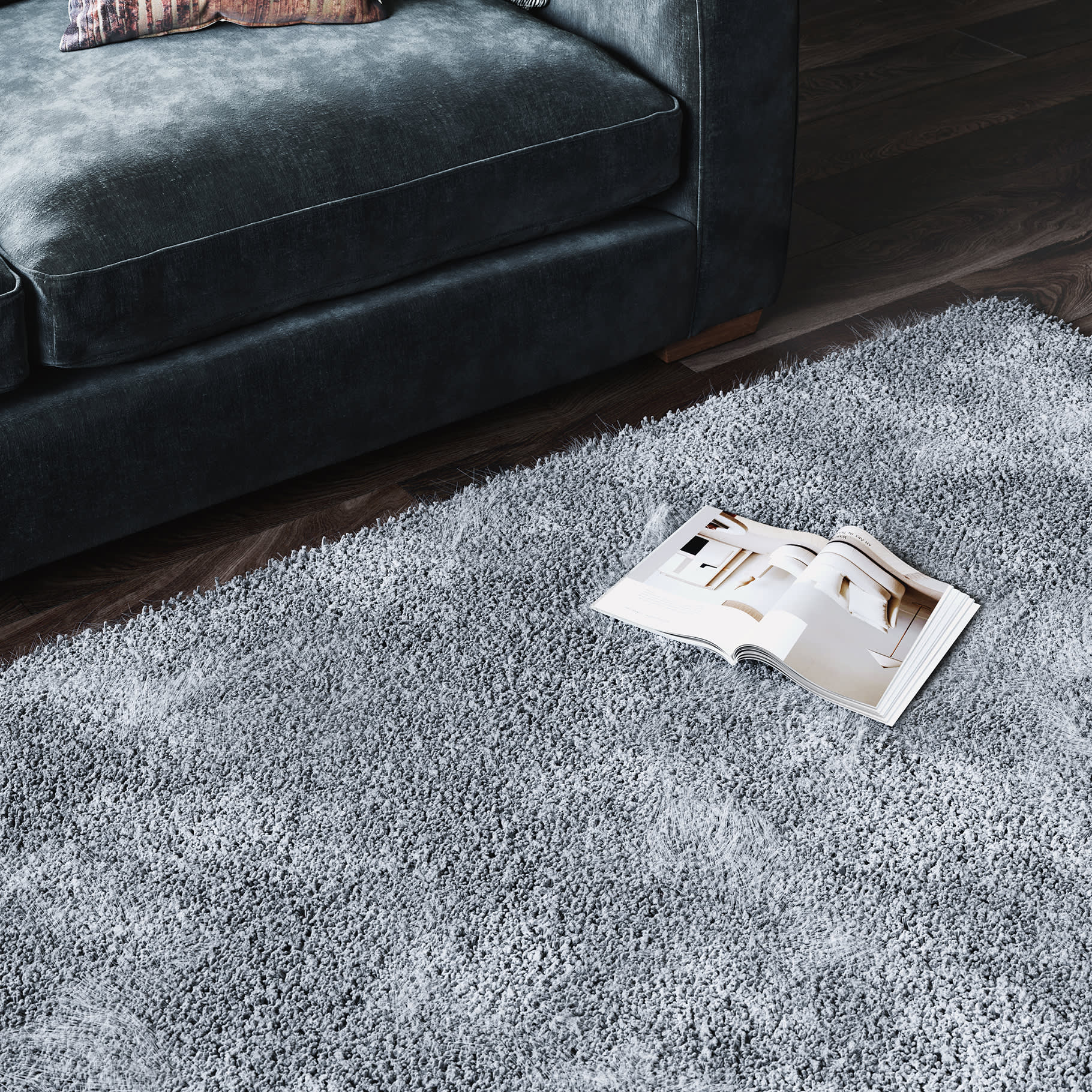 The Elodie Rug
Thick and luscious, this rug is reminiscent of retro shag pile, adding amazing comfort to your living space. Choose from shades including taupe, black and sand, for a neutral shade that's just right for your space.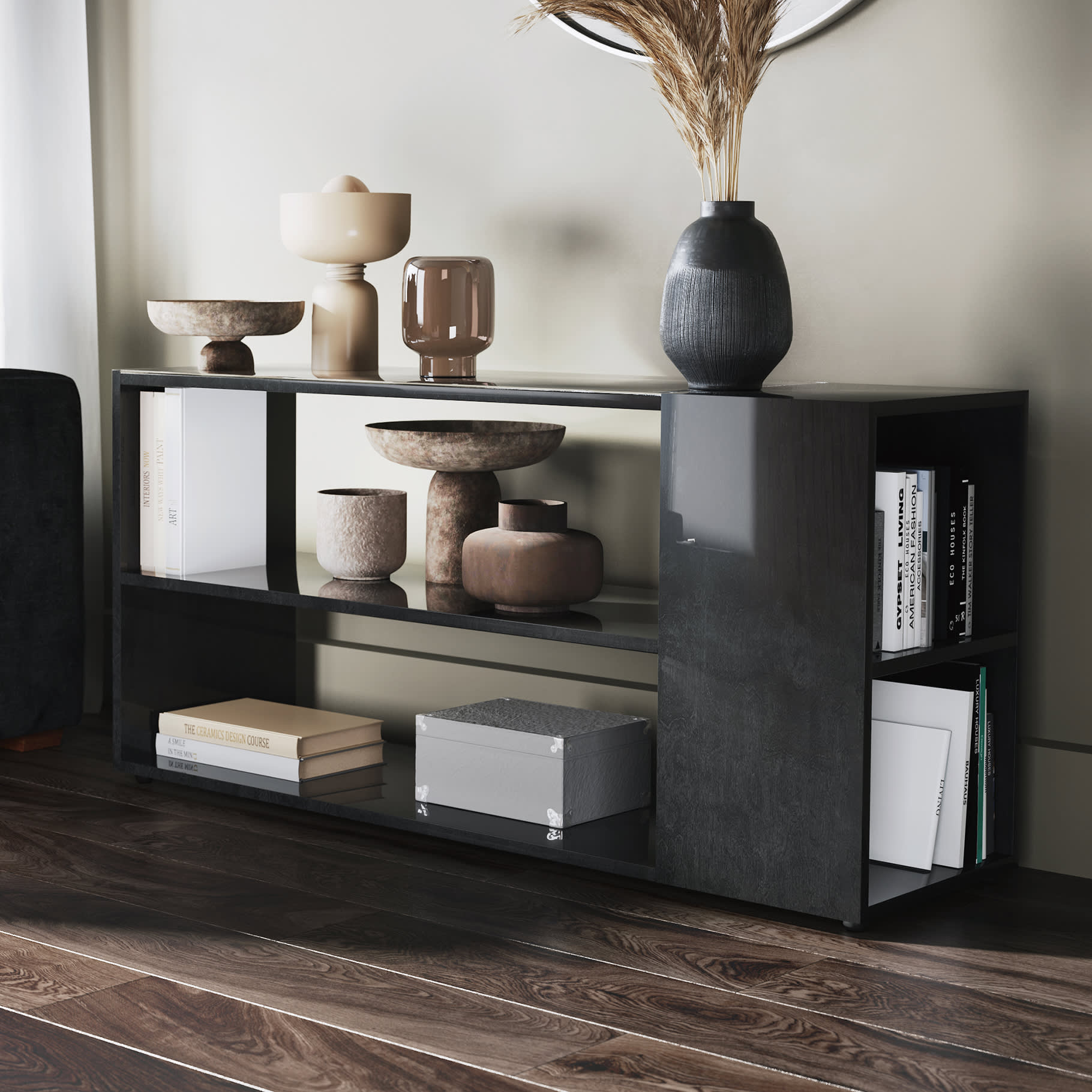 The Eboni Sofa Table
With an open design, display your accessories on the Eboni sofa table. Finished with a birch veneer, stained in a rich dark velvet tone, the partly mirrored glass top will help your space to feel bright and inviting.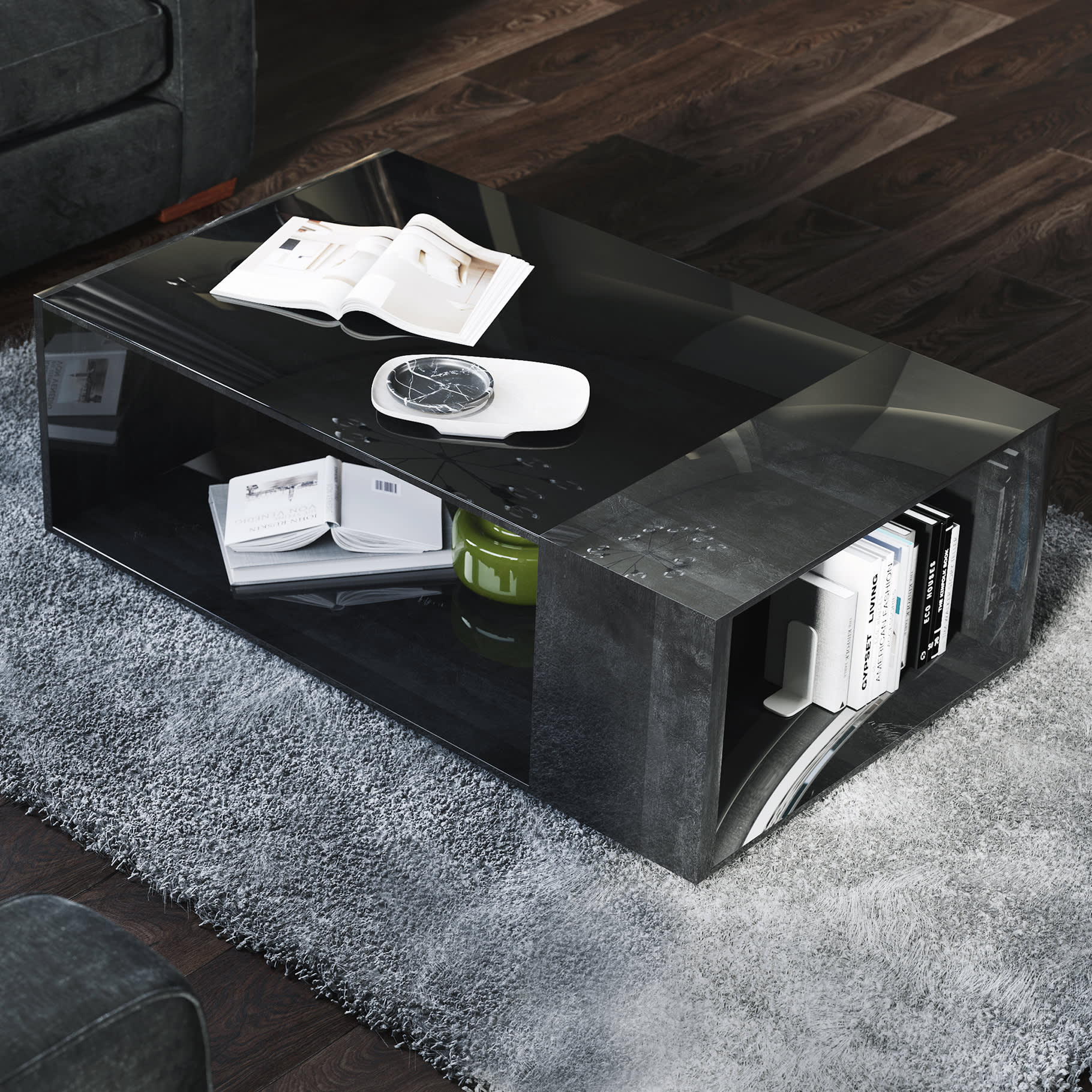 The Eboni Coffee Table
With a mirrored glass top and beautiful minimalist design, the Eboni coffee table will be a standout feature of your room. Finished with a birch veneer, stained in a rich dark velvet tone, this table also offers plenty of storage space.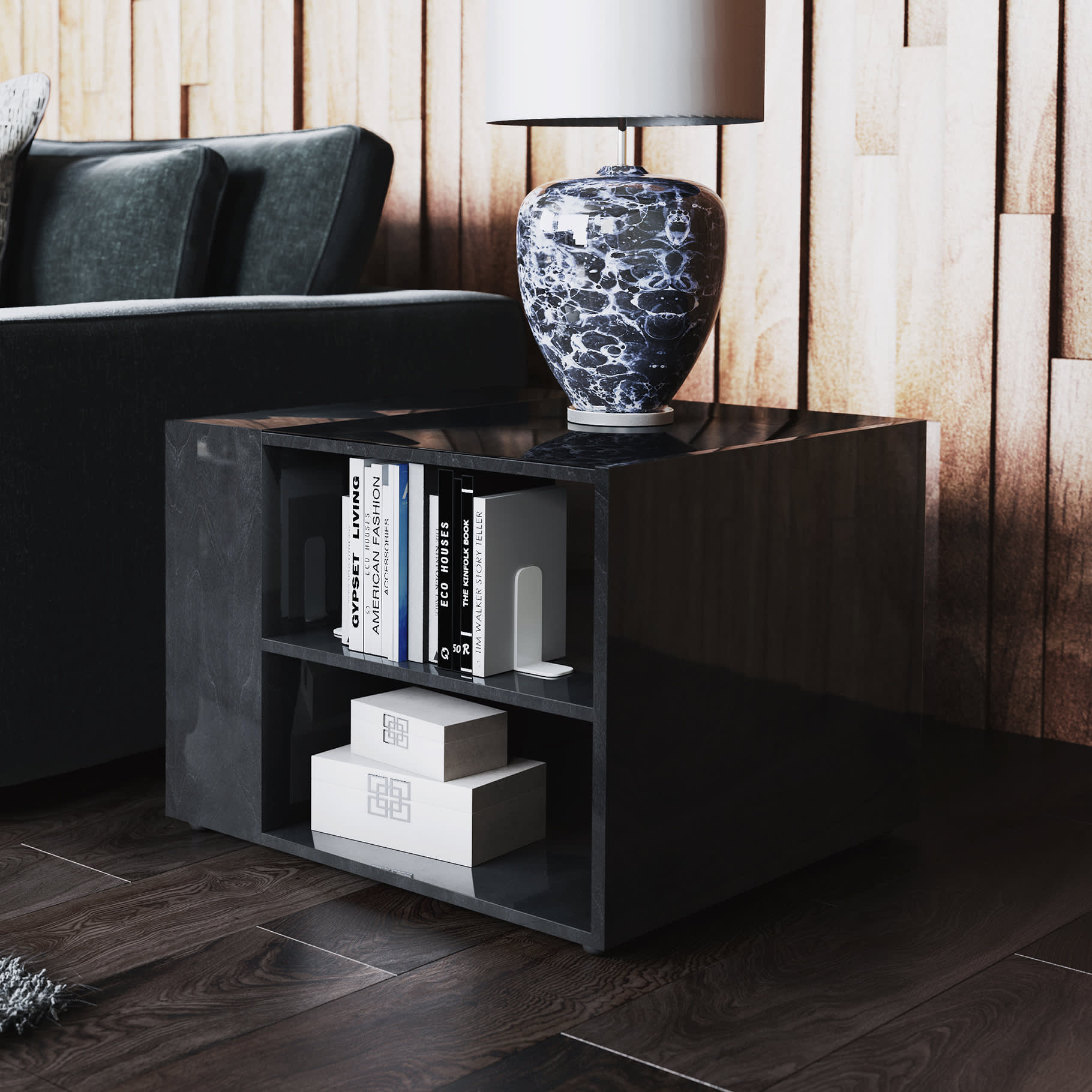 The Eboni Lamp Table
The Eboni Lamp Table has on open design, offering plenty of shelf space for books, magazines and accessories. This table is also finished with a birch veneer and partly mirrored glass top - the perfect complement for this Luxury Living look.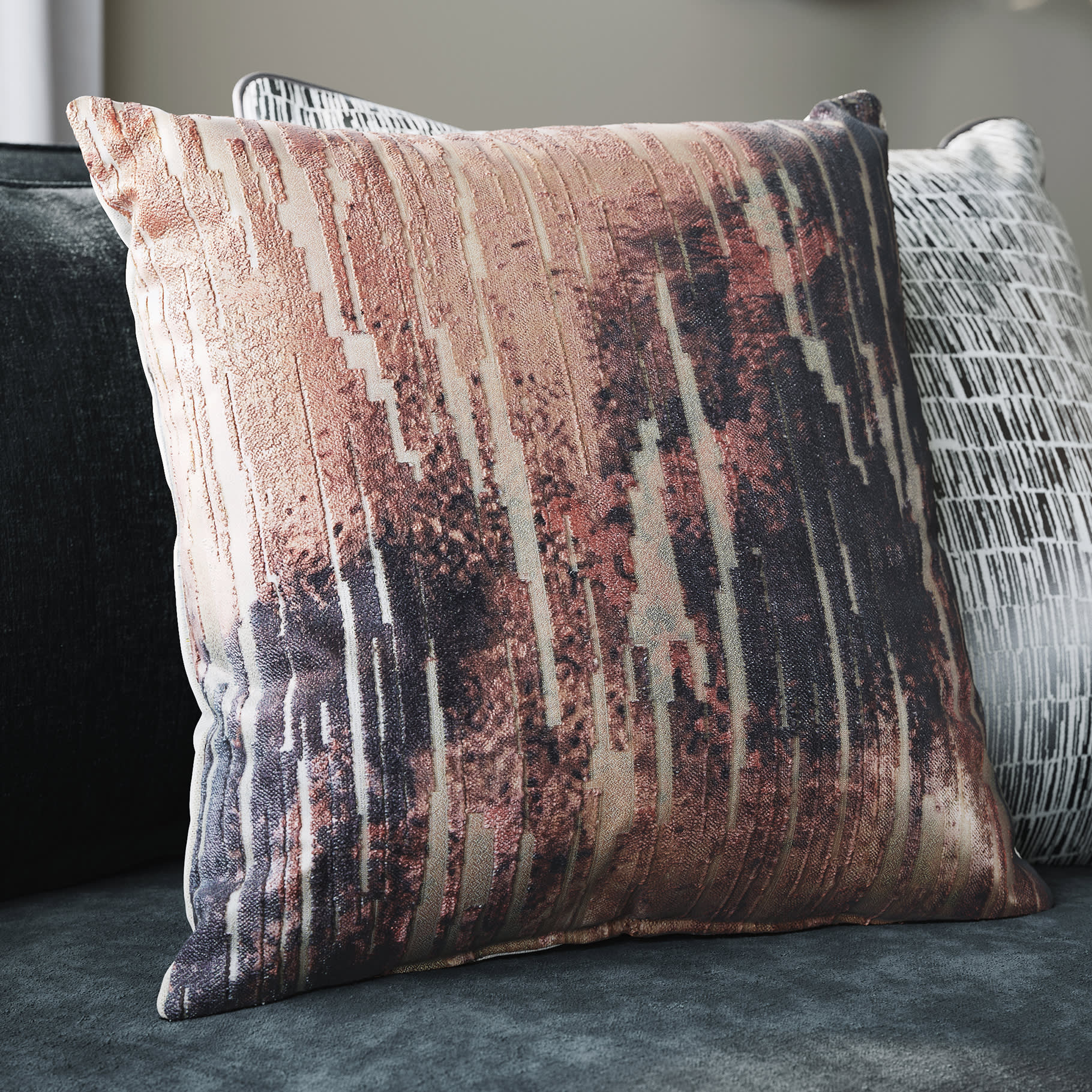 The Radiance Scatter Cushion
Feather-filled and handcrafted from luxurious velvet fabric with a soft, tactile pile, this cushion features an abstract patterned face and block colour reverse, allowing you to change the look of your sofa whenever you like.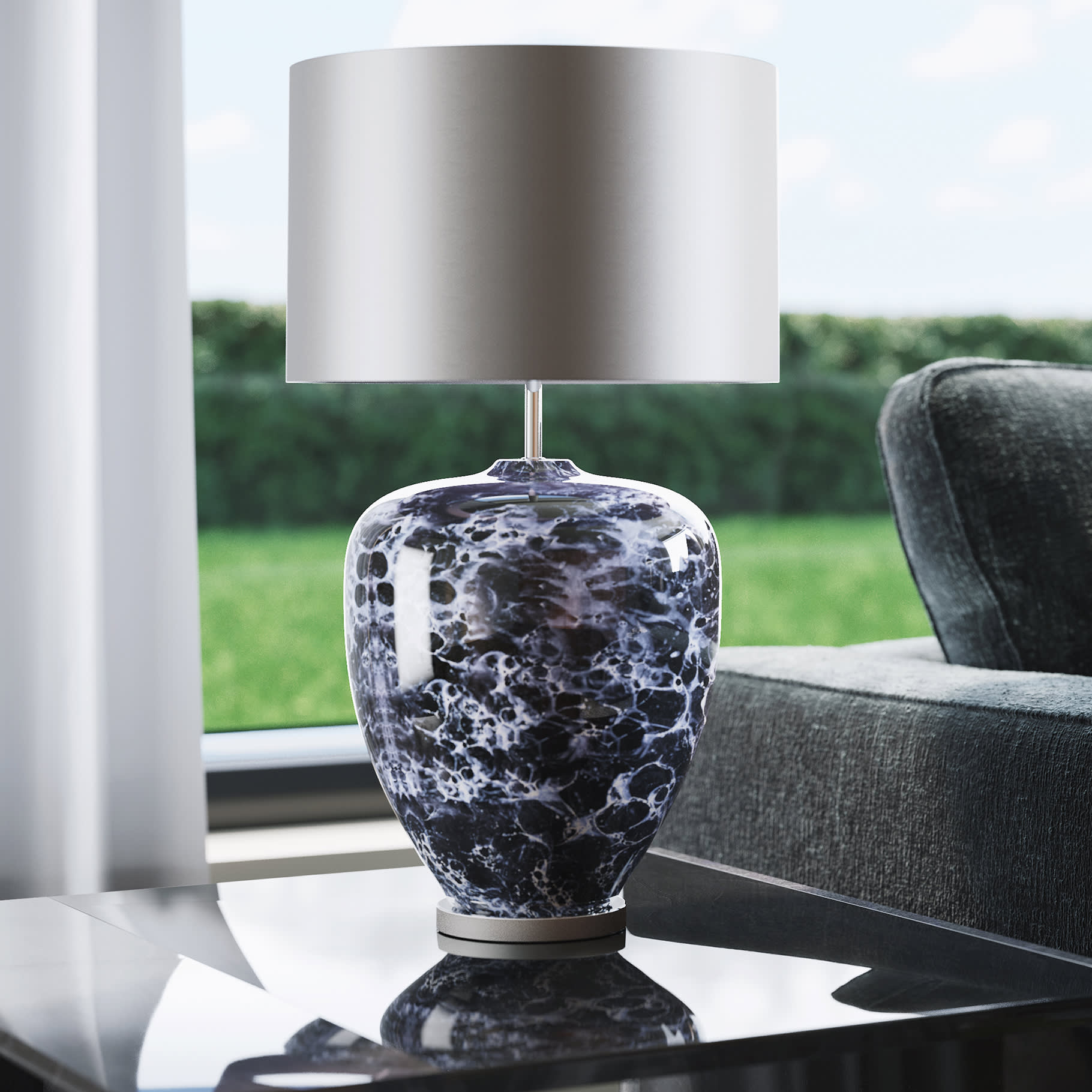 The Walters Table Lamp
The Walters is an elegant lamp that's perfect for almost any room in your home - from lighting up your reading corner, to adding a warm glow to your bedroom. Crafted with a ceramic base and a cotton lamp shade.