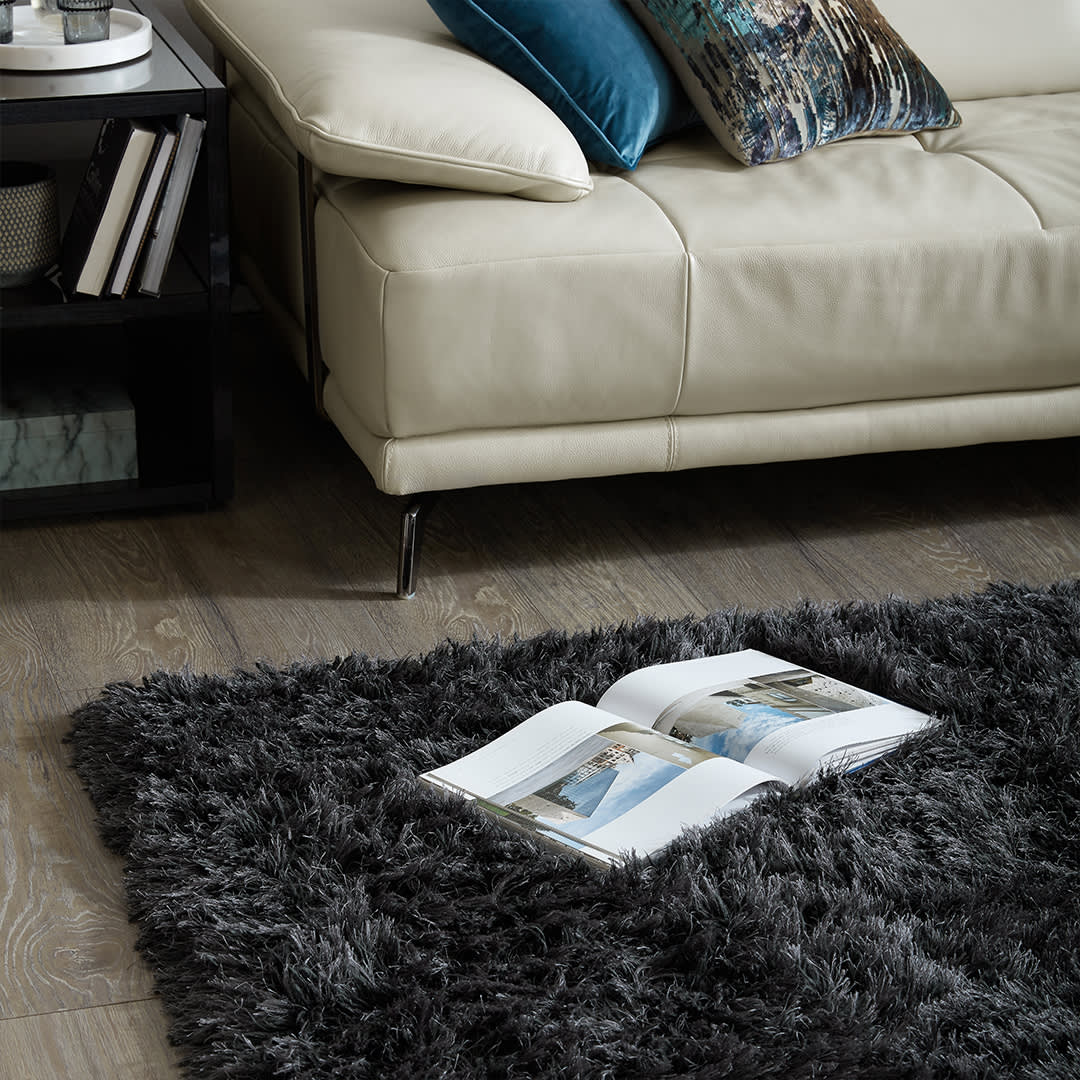 The Cascade Rug in Slate Grey
With a deep, furry pile and super soft feel, the Cascade Slate rug will add a tactile touch of style to your space. The perfect addition to the Luxury Living look, this rug will add warmth to the scheme.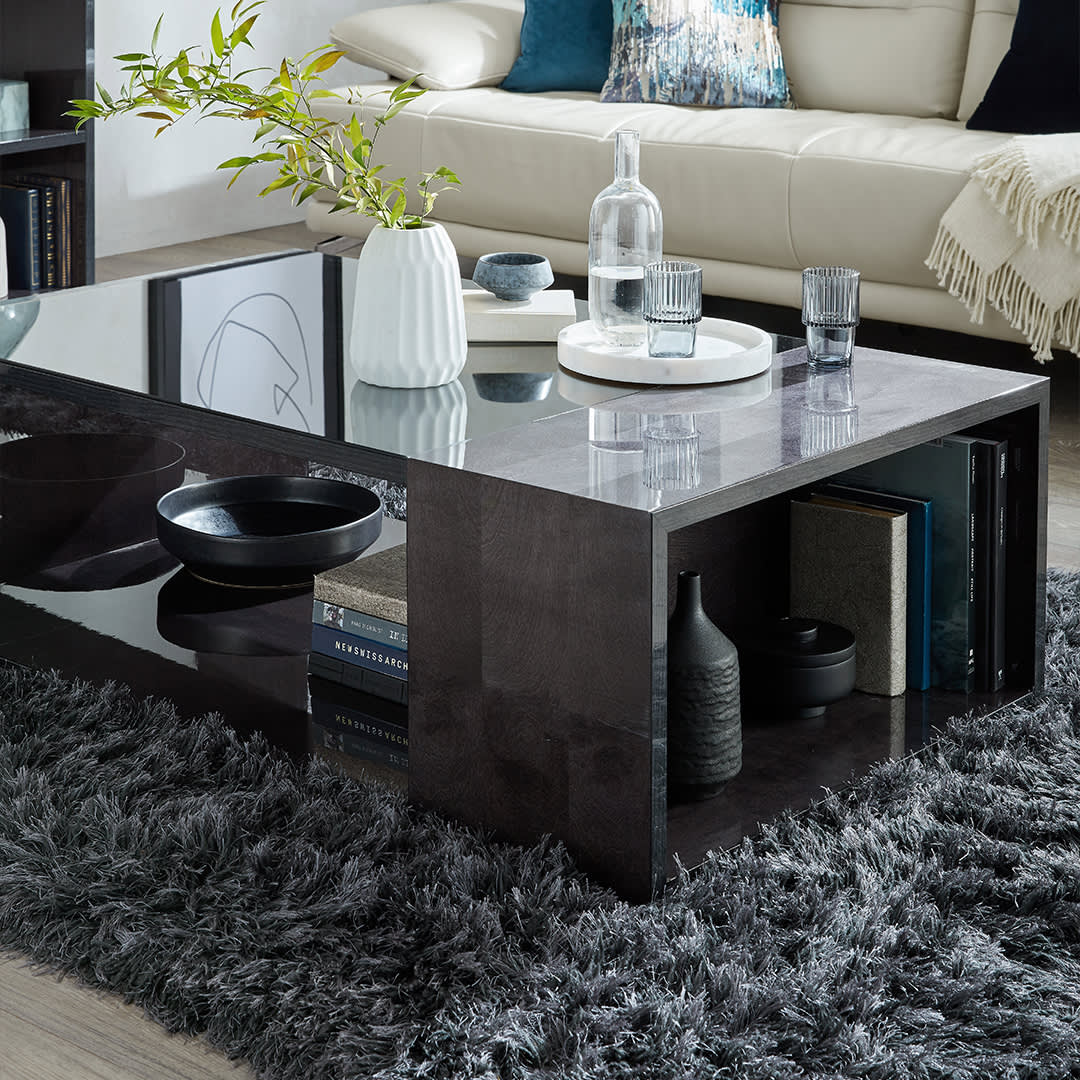 The Eboni Coffee Table
With a mirrored glass top and beautiful minimalist design, the Eboni coffee table will be a standout feature of your room. Finished with a birch veneer, stained in a rich dark velvet tone, this table also offers plenty of storage space.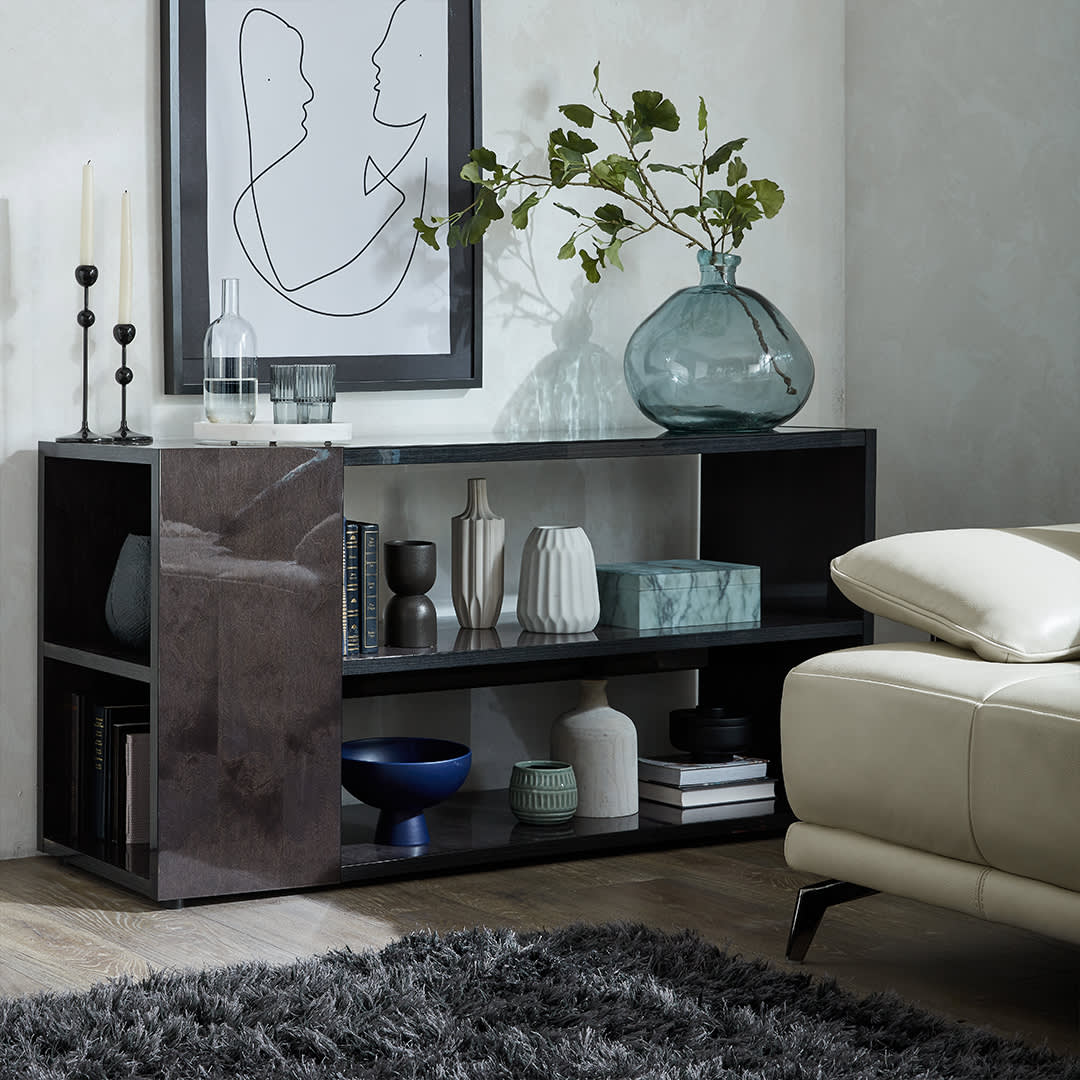 The Eboni Sofa Table
With an open design, display your accessories on the Eboni sofa table. Finished with a birch veneer, stained in a rich dark velvet tone, the partly mirrored glass top will help your space to feel bright and inviting.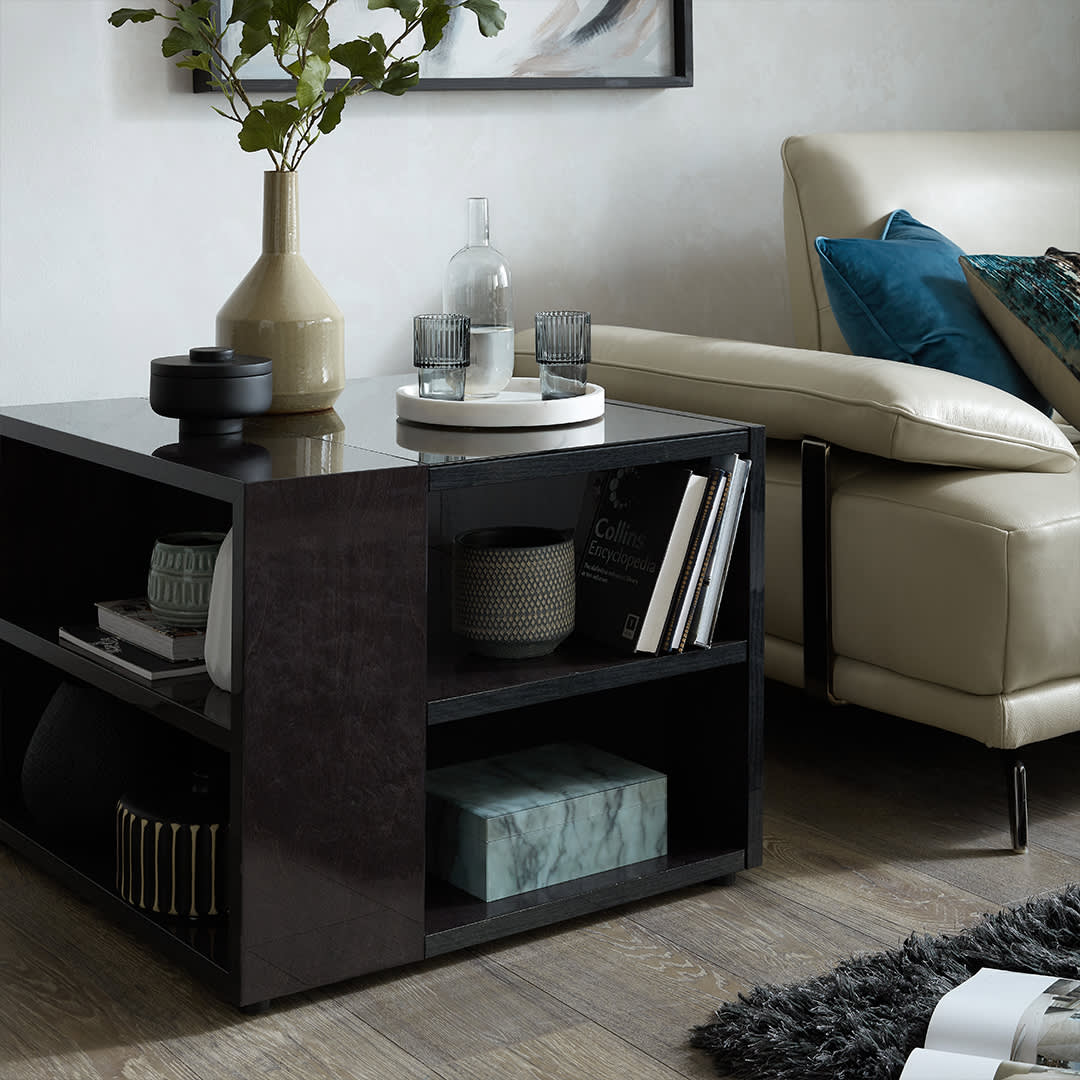 The Eboni Lamp Table
The Eboni Lamp Table has on open design, offering plenty of shelf space for books, magazines and accessories. This table is also finished with a birch veneer and partly mirrored glass top - the perfect complement for this Luxury Living look.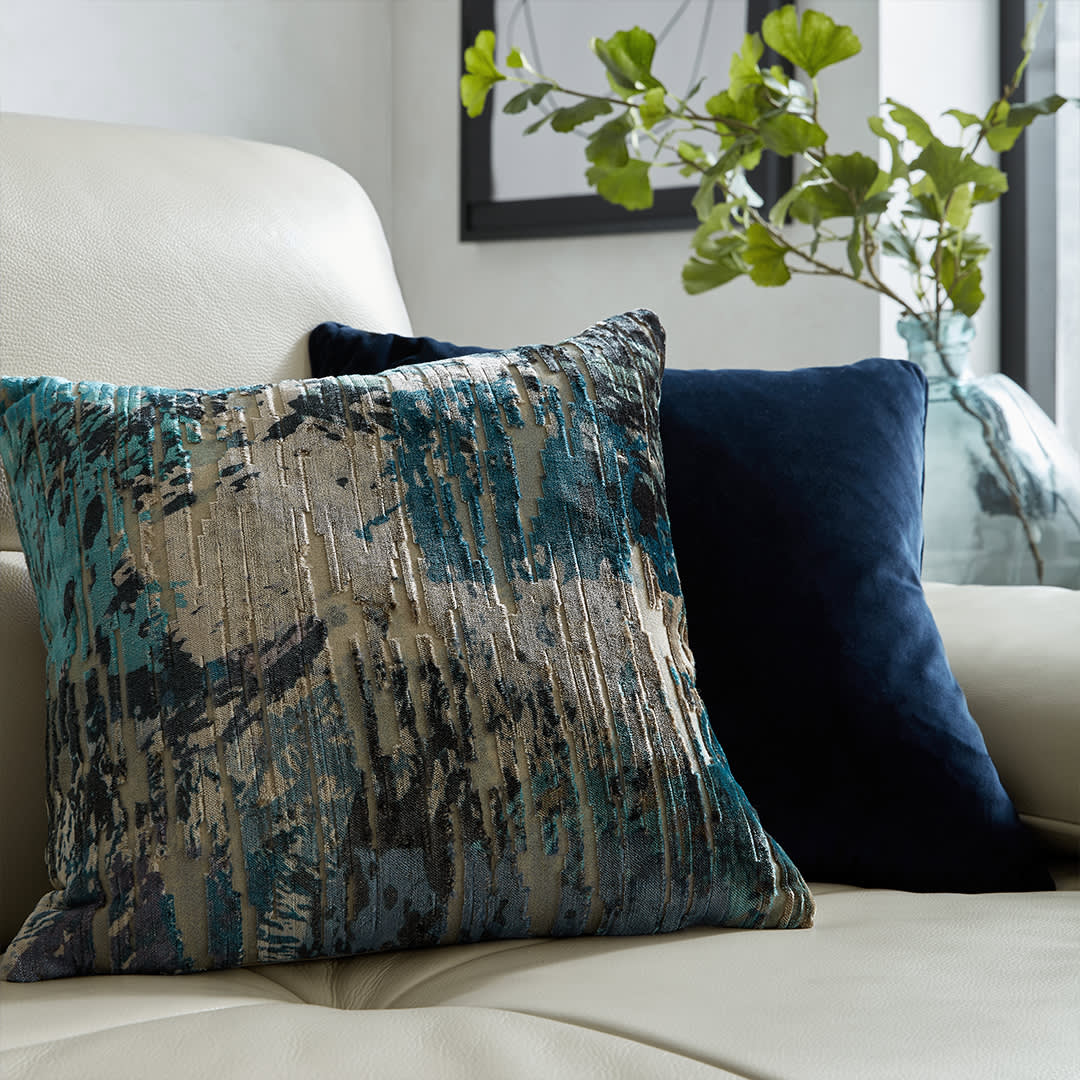 The Oskana Scatter Cushion
With a shimmering aesthetic and mix of shades woven into the fabric, the Oksana scatter cushion will add a luxury feel to your space. Relax against super soft feather fillings as you unwind on your sofa.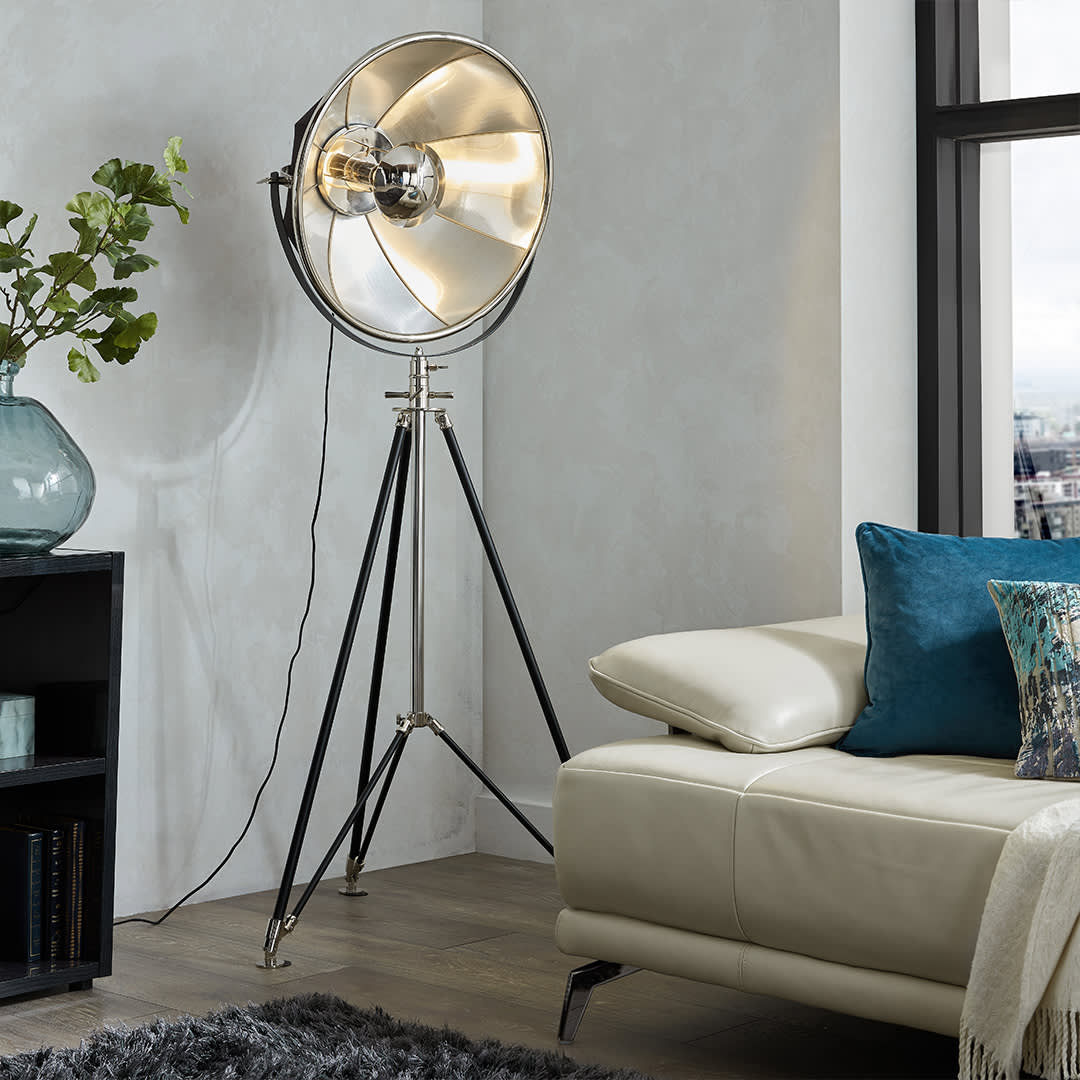 The Pienza Floor Lamp
With its striking throwback aesthetic inspired by the golden age of cinema, add extra style and light with the Pienza floor lamp - supported by a metallic frame with a silver and black finish.