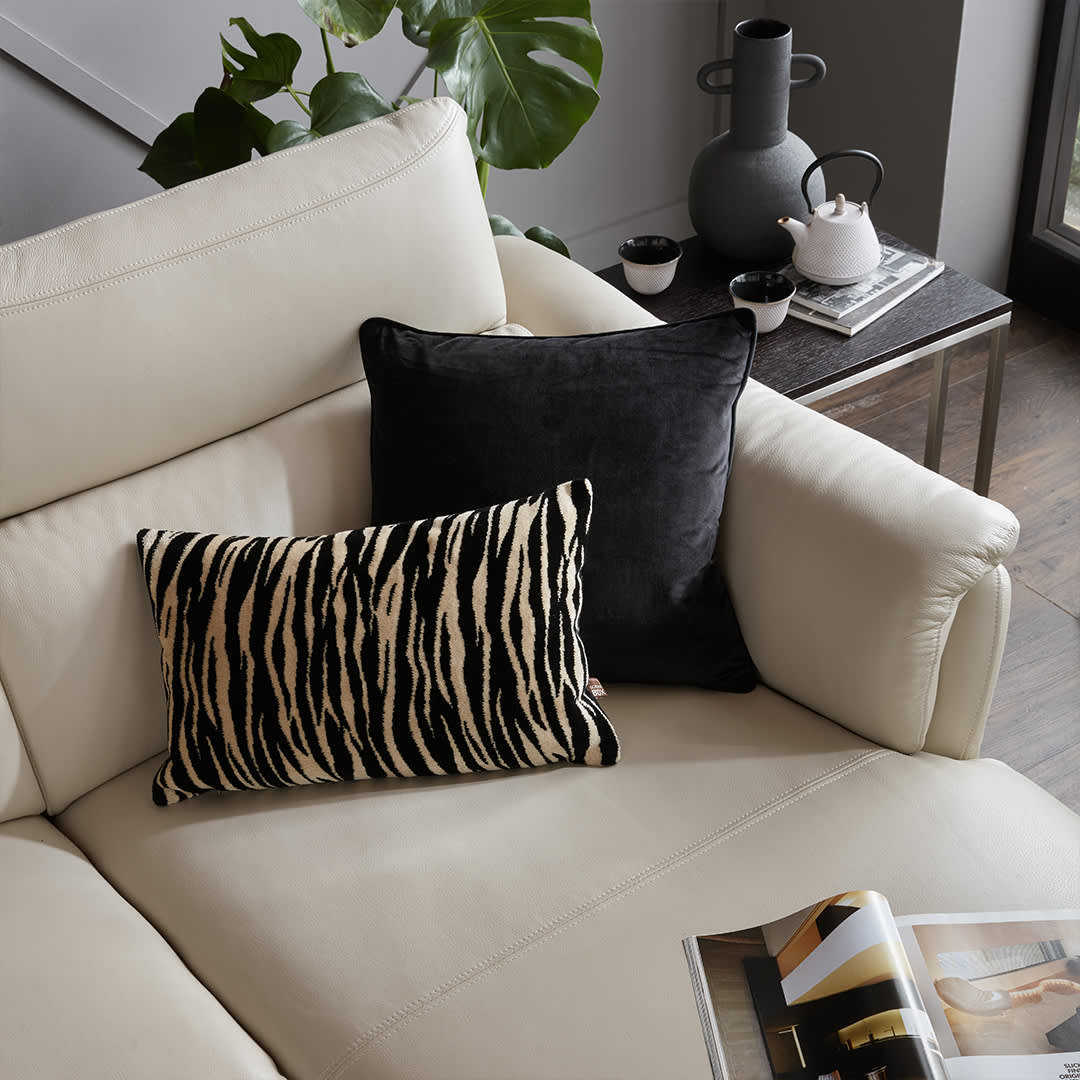 Zizi Bolster and Bellini Black Scatter Cushion
Add touches of contrast to your space with the Zizi bolster and Bellini black scatter cushion. Ideal for a monochrome colour scheme, these cushions are filled with luxurious feathers for unrivalled comfort.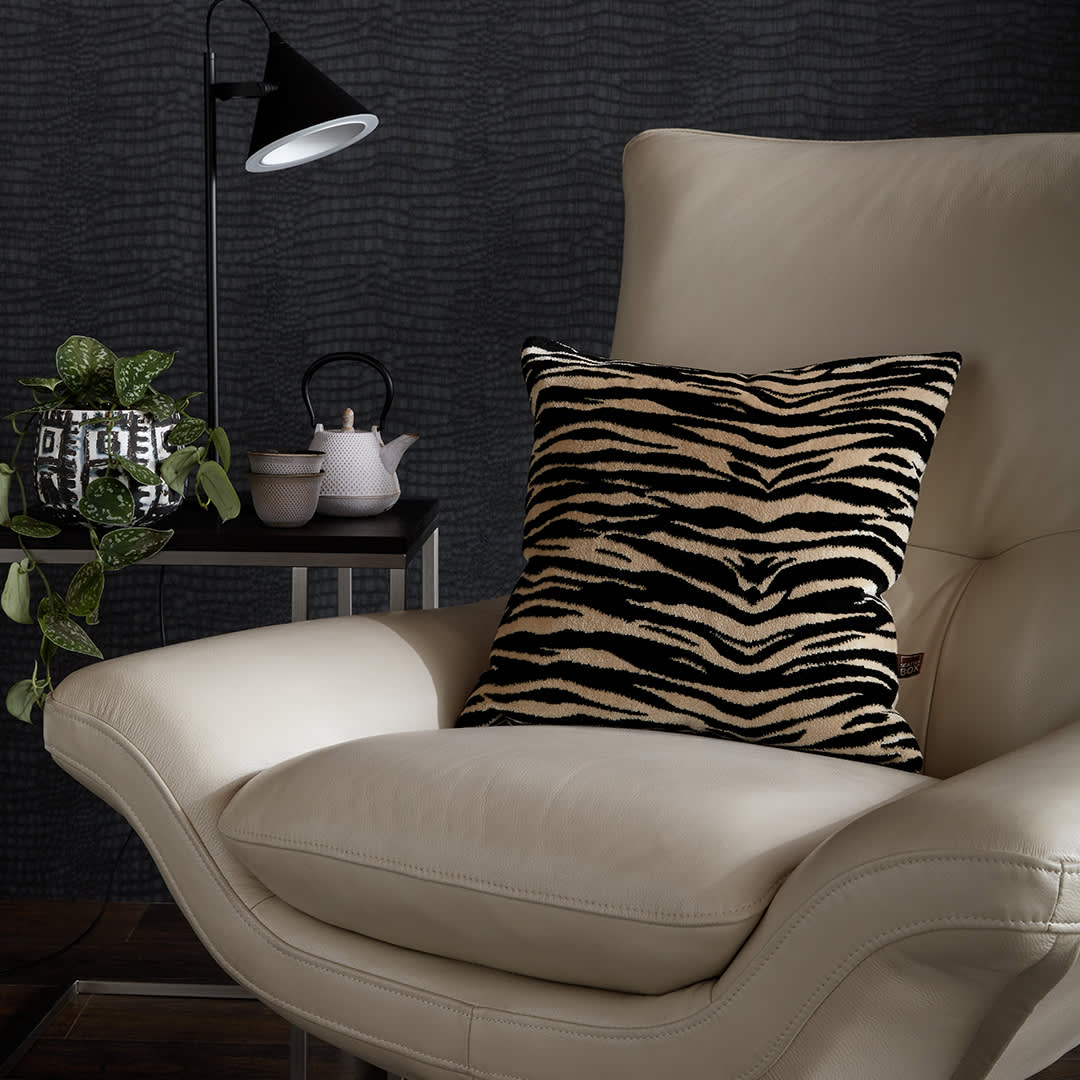 Zizi Scatter Cushion
With its zebra monochrome pattern and soft, tactile feel, the Zizi scatter will be a unique and stylish addition to your living room. Enjoy the comfort of luxurious feathers as you sit back and unwind against this cushion.
Sloan Black and White Rug
With its intricate geometric pattern, the Sloan rug adds drama to this interior style. Hand woven from black and white yarns, this rug is warm and cosy to the touch and will add contemporary style to your home.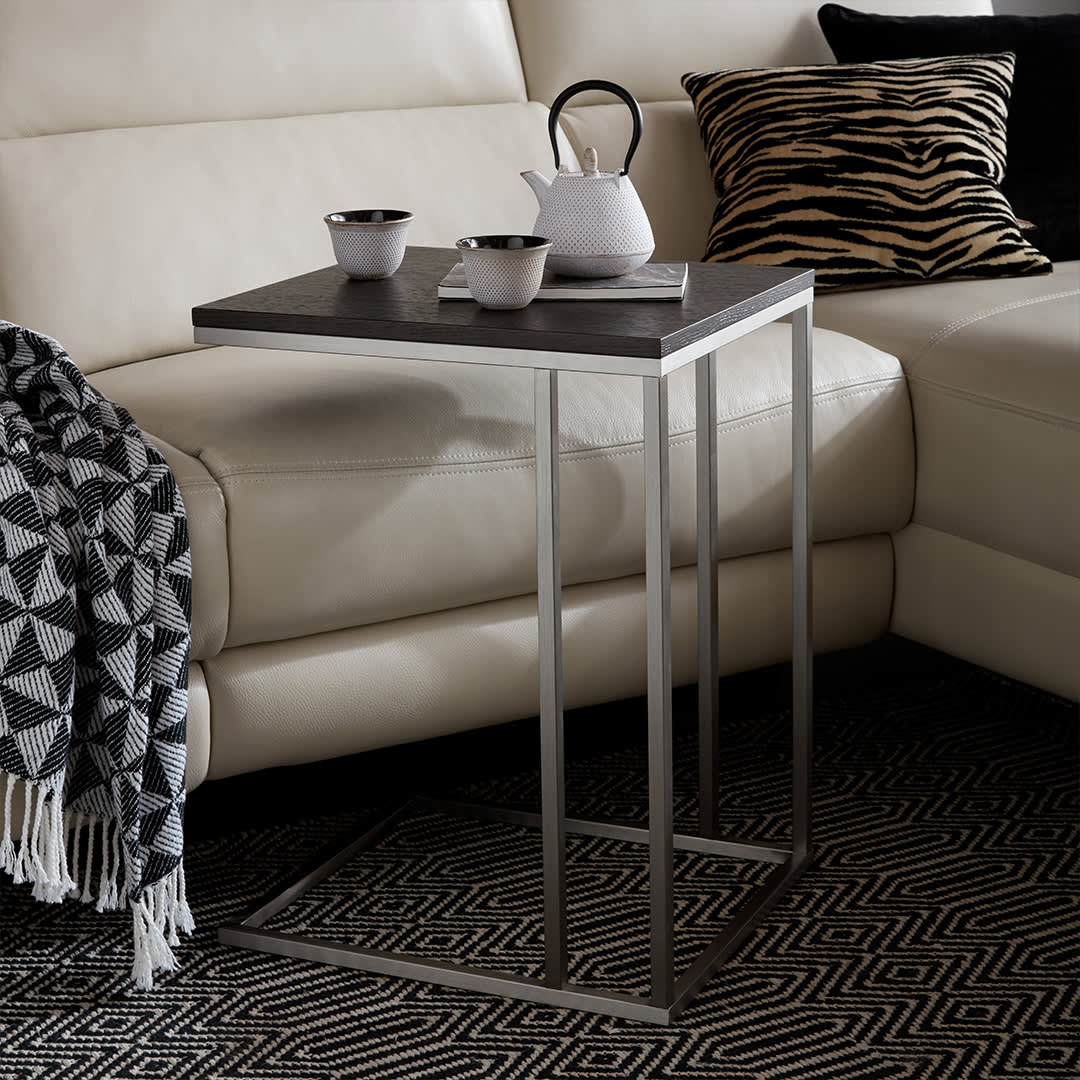 Larissa Phone Table
A handy place for your drinks and devices, the Larissa phone table is designed to work with your sofa to add extra space to your room. Crafted from wood with a walnut veneer and supported by a stainless steel frame with a gold finish.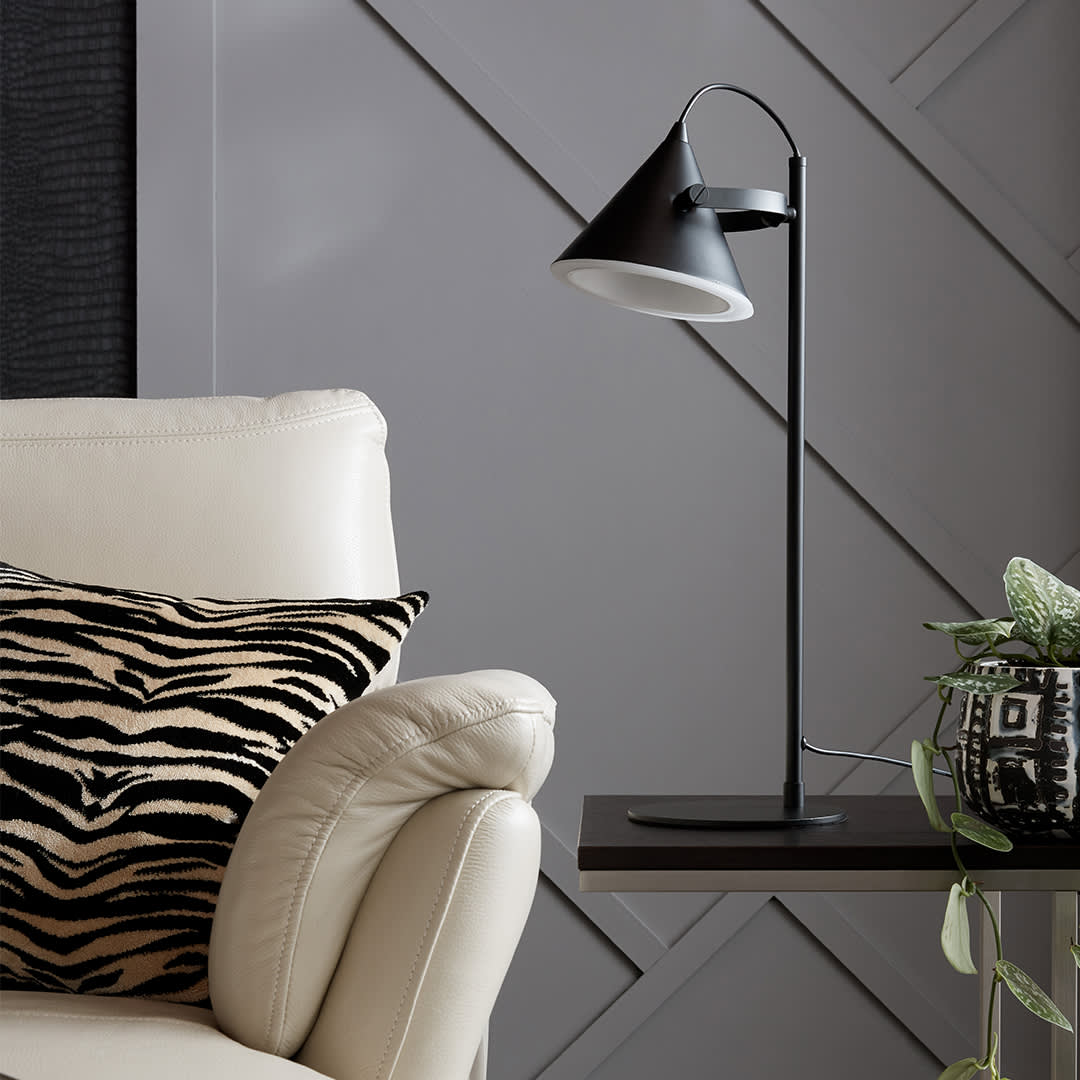 Conical Table Lamp
With a super stylish conical head and minimal base, the Conical table lamp will add a touch of modern style to your space. Offering a soft, warm glow, this lamp is perfect in a cosy reading corner or as a feature of your space.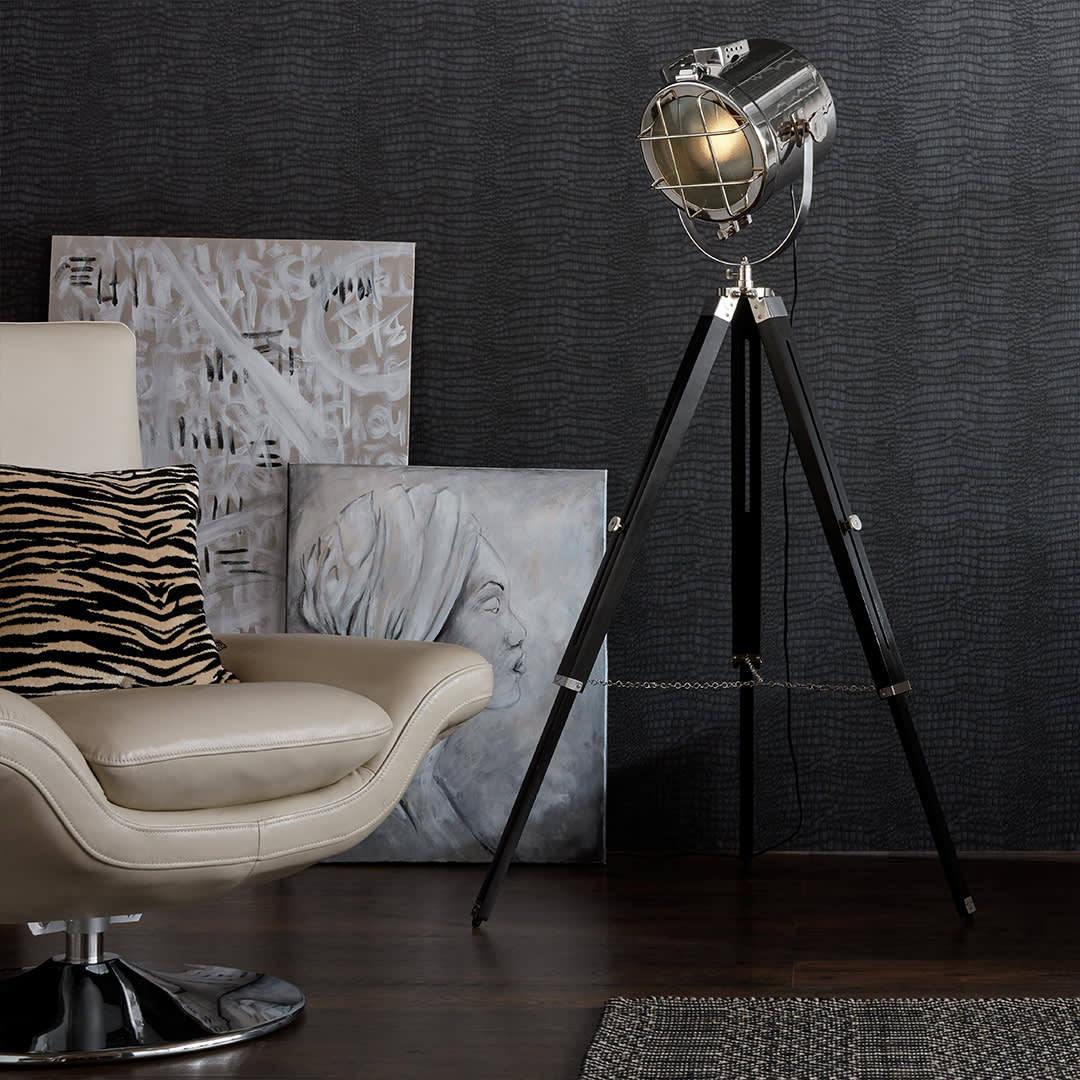 Bedu Floor Lamp
With a retro tripod design, the Bedu floor lamp takes inspiration from lighting in the golden days of cinema. Crafted with a black and chrome metal finish, it'll offer a warm glow in your space.