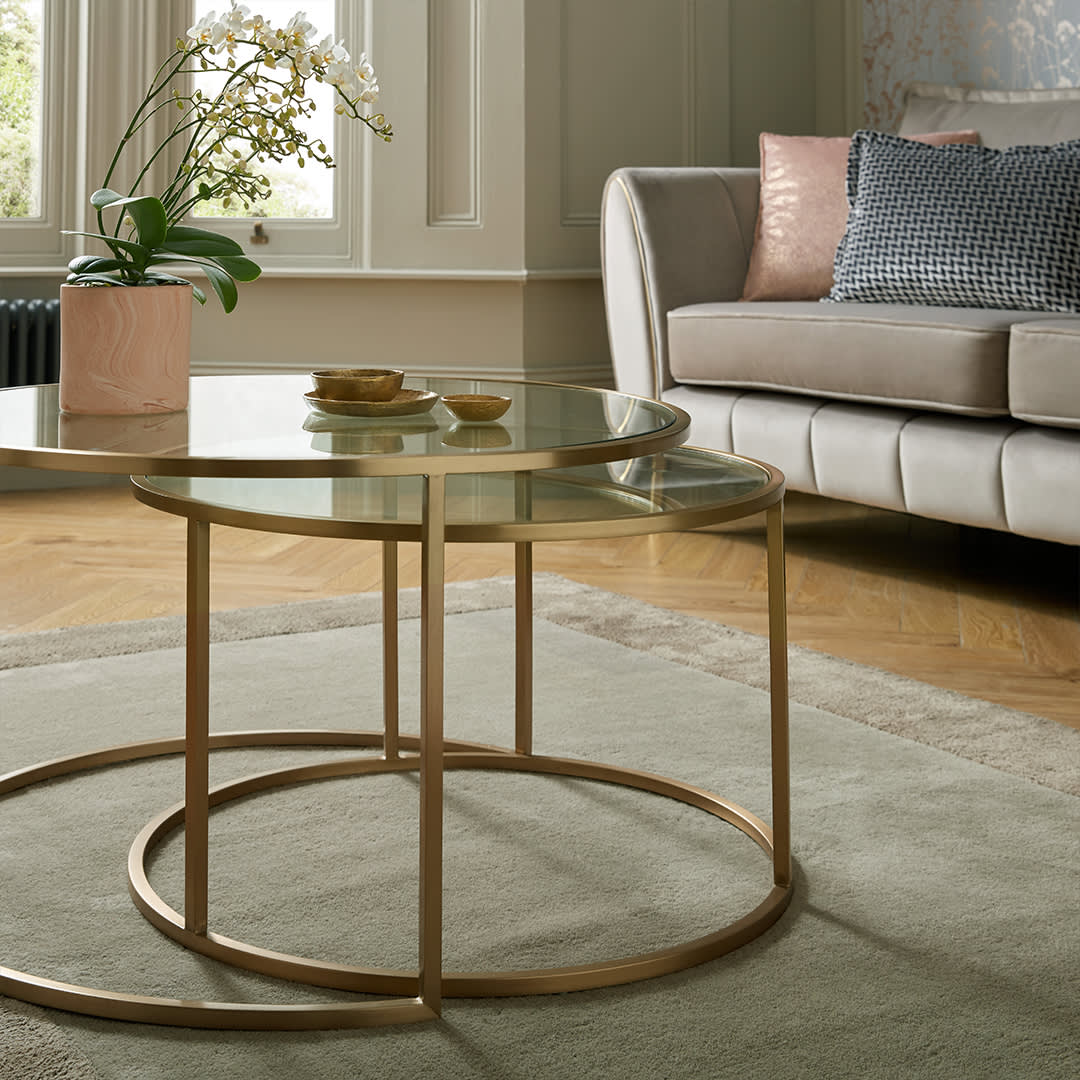 Lydia Coffee Table
The Lydia coffee table set features a nest design which means more space for storage, and is finished with a gold veneer and beautiful round glass table top.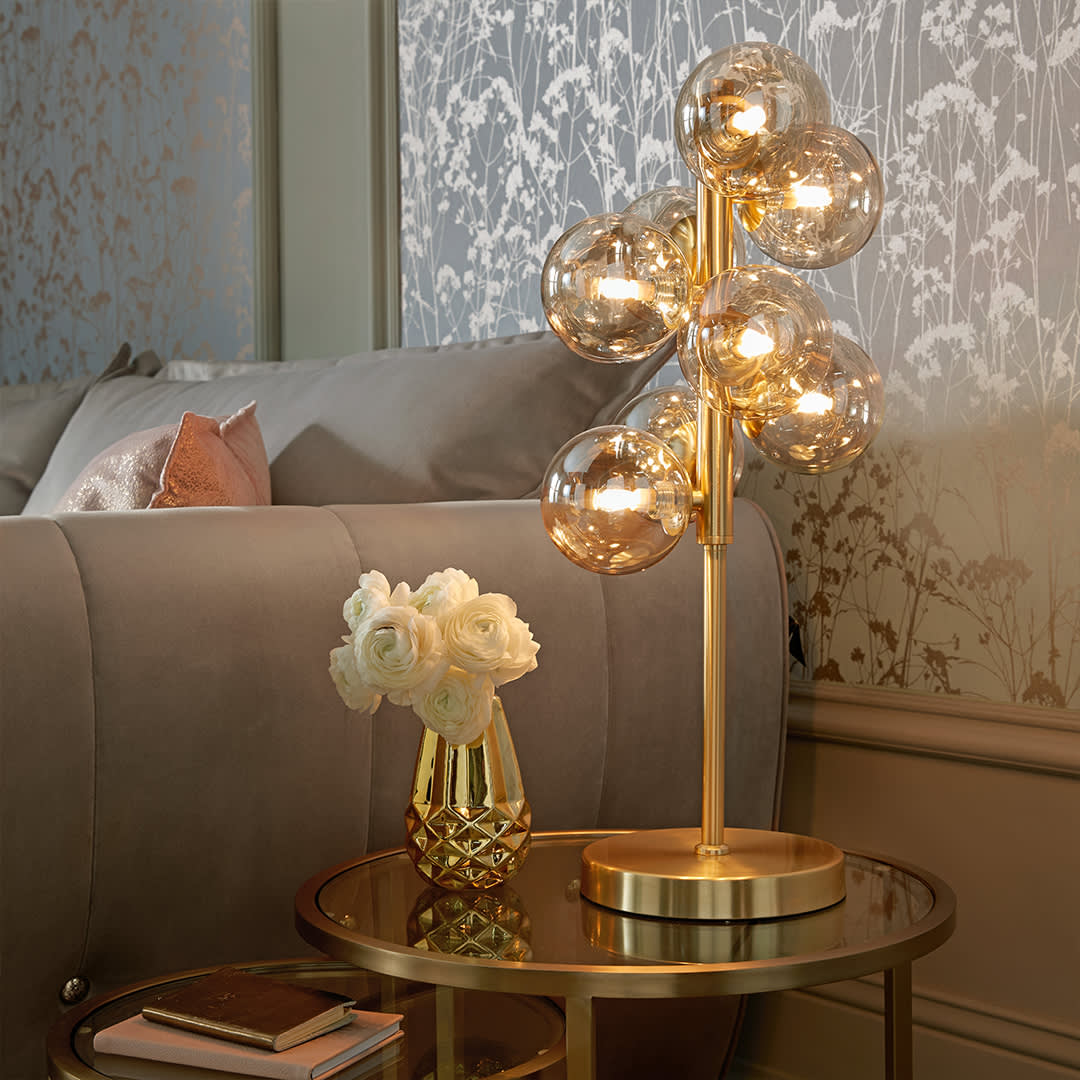 Lulu Table Lamp
Add a soft glow to your living room or reading space with the Lulu table lamp - finished with unique bubble light shades and a stunning gold veneer.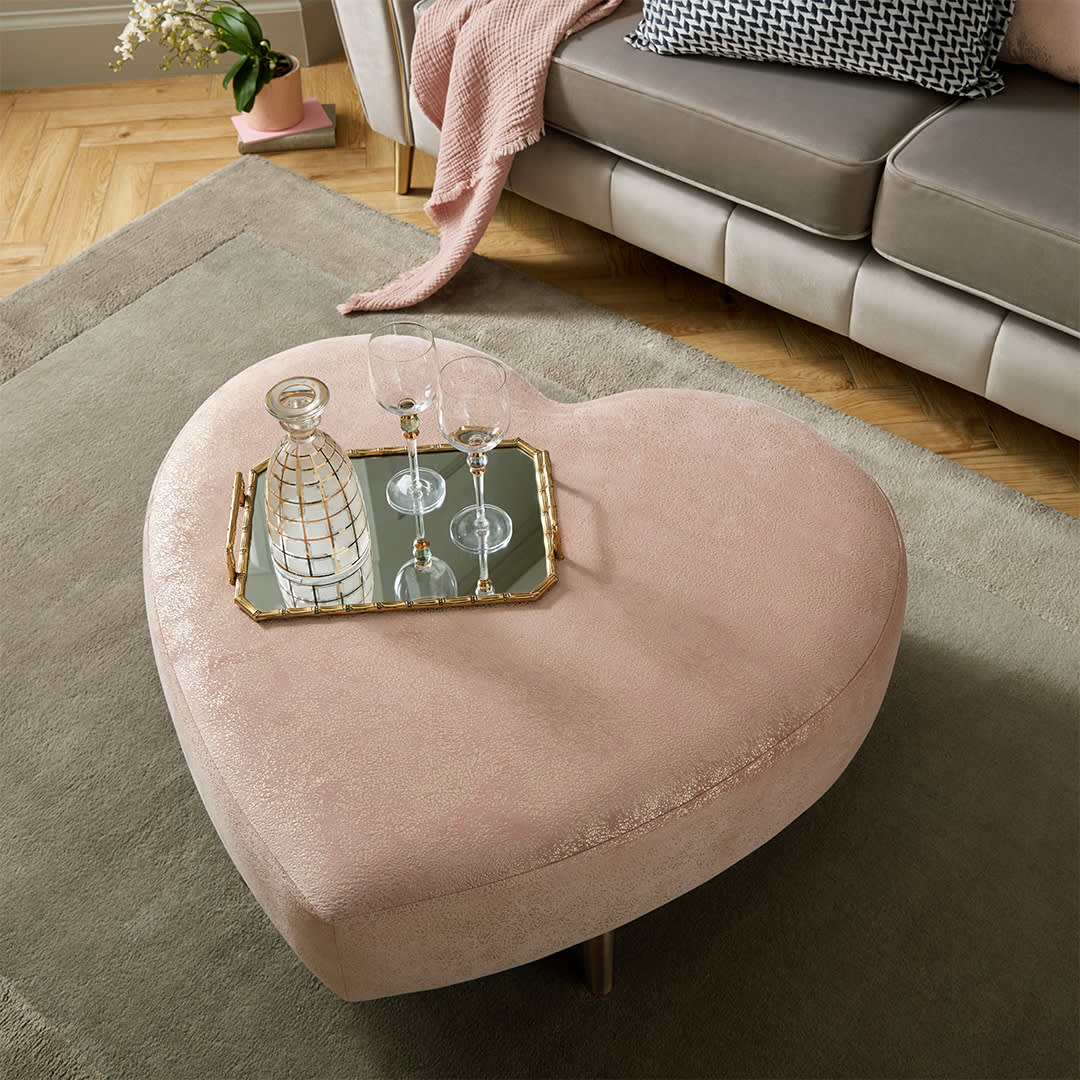 Gabrielle Designer Footstool
Give your space a touch of love with this heart shaped footstool. Perfect to use as a place to put accessories, or to rest your feet after a busy day.