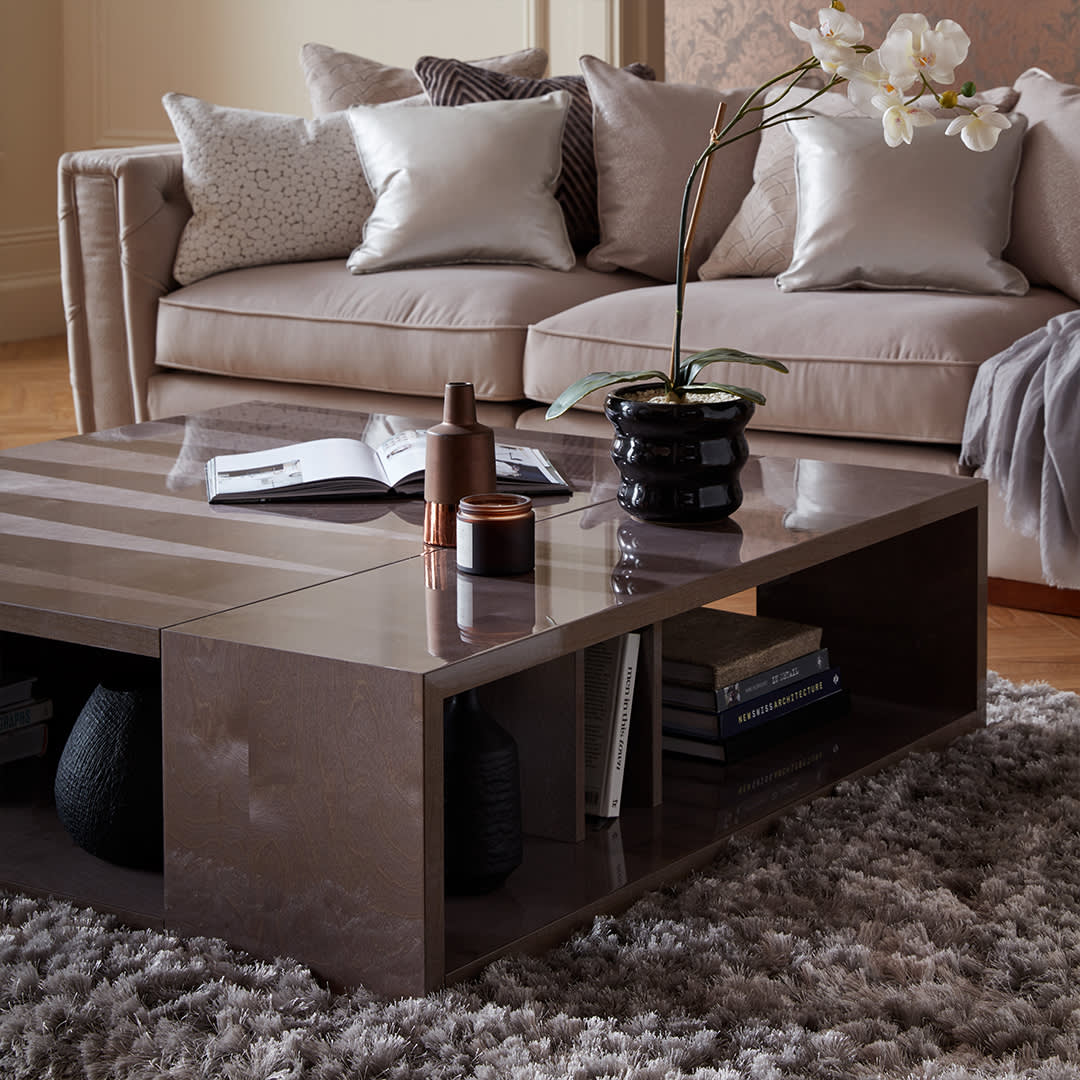 Marcia Coffee Table
Oversized and offering over-indulgent style, our high gloss Marcia coffee table is the perfect addition to the Refined Elegance look. Finished with a birch veneer inlay, the design is minimalist, clean and offers plenty of storage space.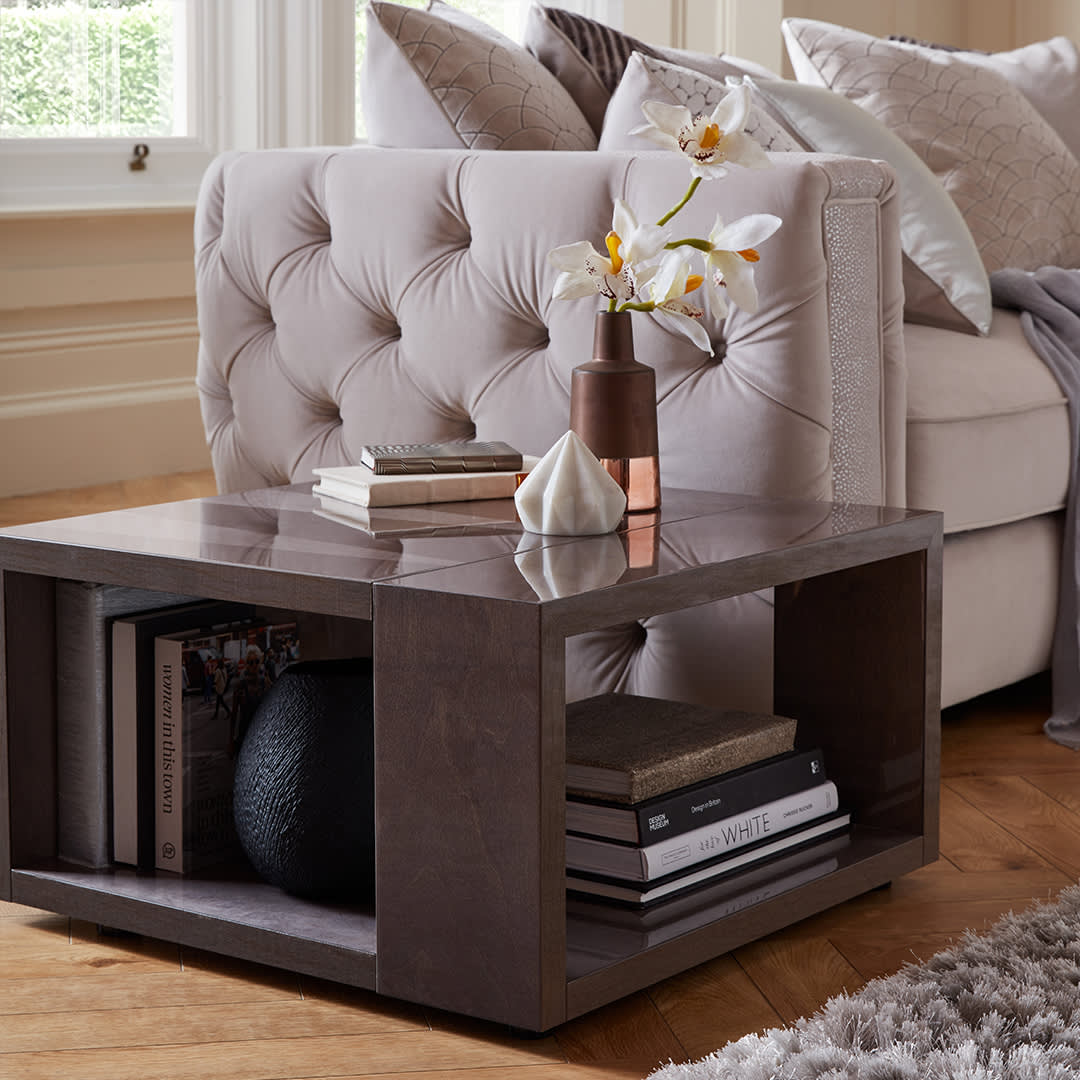 Marcia Lamp Table
Crafted with a unique velvet birch veneer inlay, the square Marcia lamp table offers plenty of space for accessories and lighting. With a high gloss finish this table will fit seamlessly into your elegance makeover.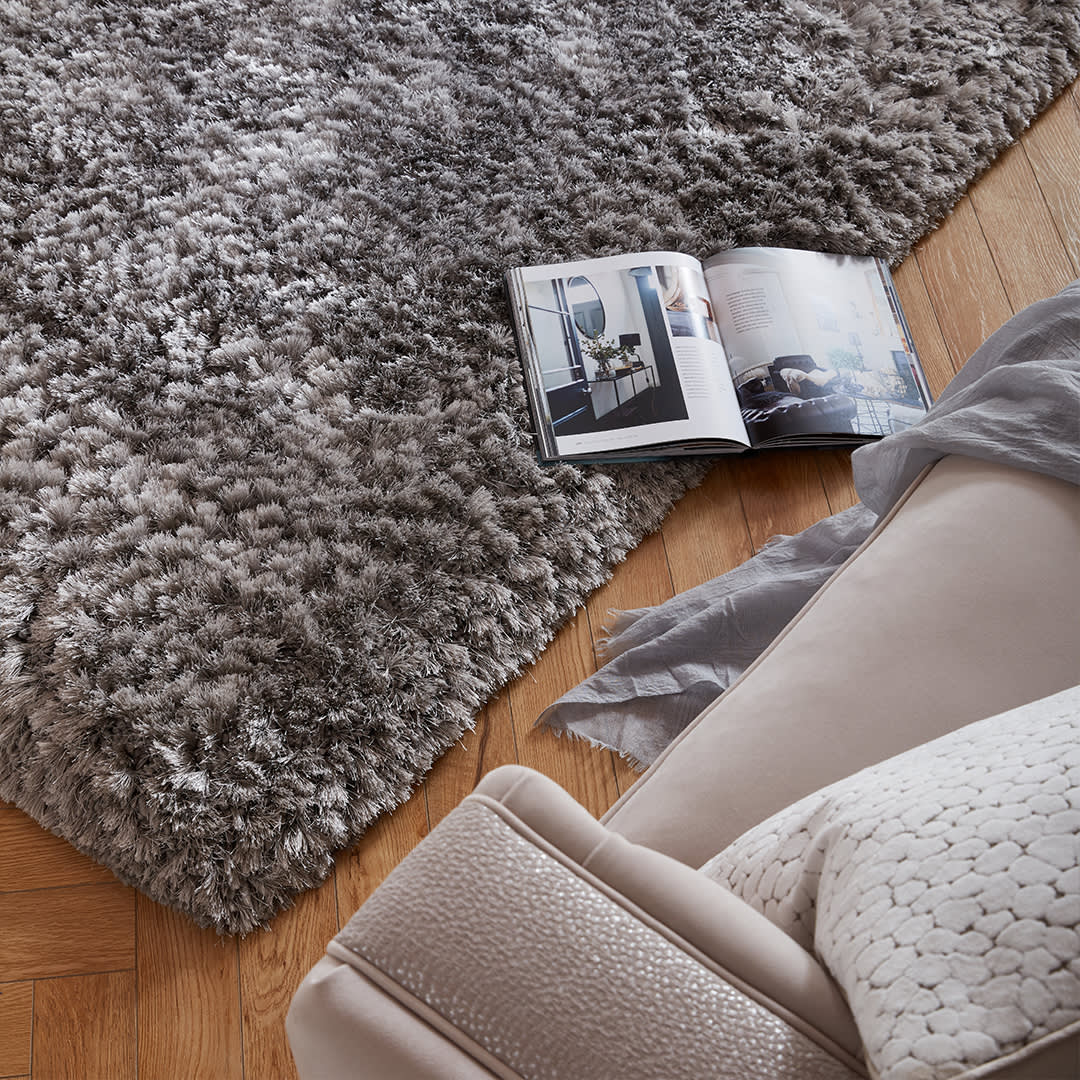 Plush Silver Rug
Super shaggy, our Plush Silver rug offers indulgent style and luxurious comfort. Enjoy the soft, warm feel beneath your feet, and fall in love with the silver shade, a colour that's the perfect fit for this decor style.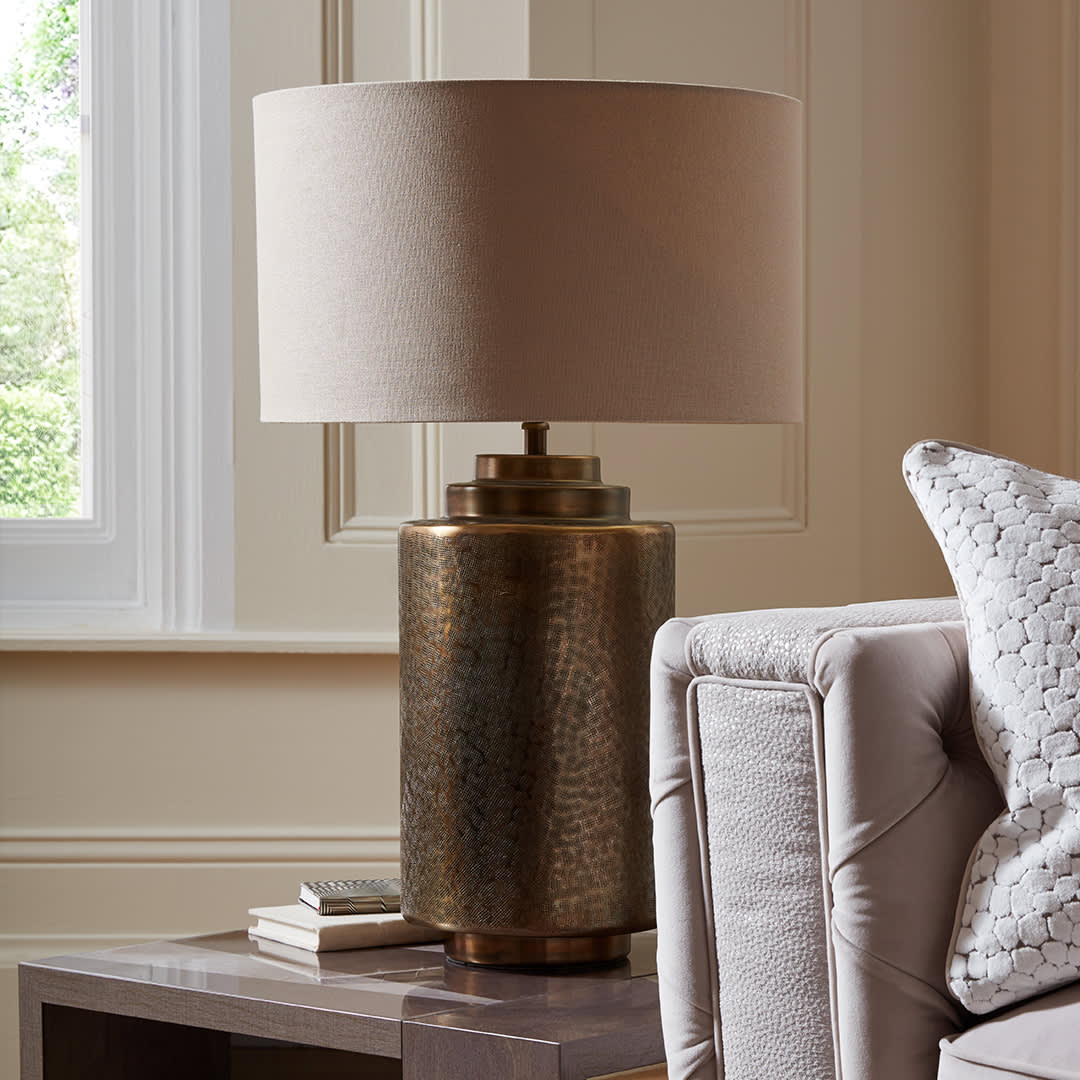 Rex Table Lamp
With its distinctive, mottled metal effect, the Rex table lamp adds a warm glow to any space. With a large, bold lampshade this piece is brimming with opulent, elegant style.