Why Choose a Corner Sofa?
Corner sofas offer space for everyone to relax. Perfect for large families, or people who love entertaining guests, they allow you to relax without worrying about being squashed up on the sofa together. As statement pieces, corner sofas stand out in the space, or work as centrepieces that bring the room together to take up the dead space that exists between two sofas.
Where to Position your Corner Sofa
Because of their versatility, corner sofas can be placed almost anywhere in your living room. The traditional position in the corner of the room against two walls is the obvious choice - it gives you room to stretch out and frees up space for other furniture. Alternatively, place it in the middle of the room to make a statement - our Honeycomb or Emperor sofas are the perfect choice for this look.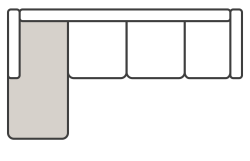 L shaped sofas
Left facing, right facing and symmetrical, these sofas are the "traditional" style of corner, finished with an arm piece, chaise or armless.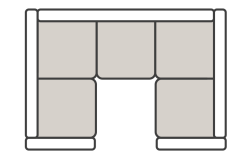 C shaped sofas
These sofas allow for even more people to relax - our Cubos sofa is the perfect example of this type of sofa. Usually available with an arm piece, chaise or armless end section.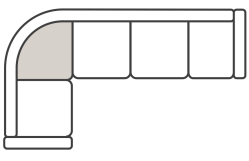 U shaped/curved sofas
Completely unique, our curved corner sofas like the Alchemist or the Midas add a touch of distinctive style to your home. Usually finished with an arm piece on each side, these stunning shapes will bring your room to life.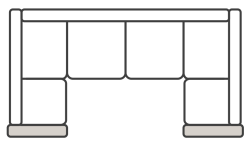 Corner sofas with arms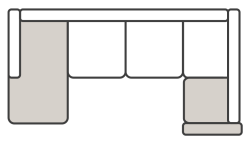 Corner sofas with chaise end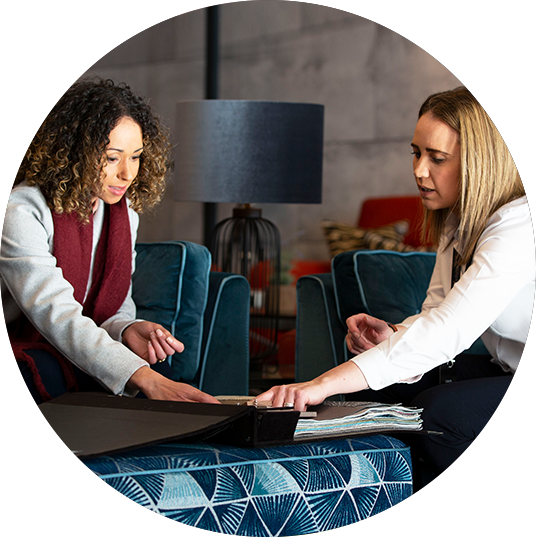 Find your nearest Sofology store and a Sofologist will help you build a custom sofa.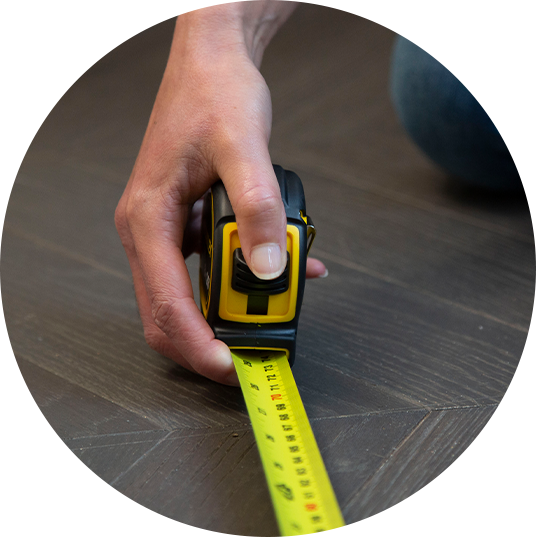 Bring along your room measurements
or a sketch you've prepared.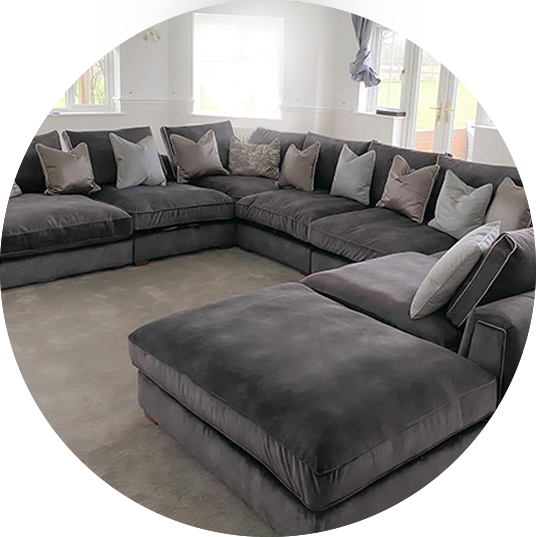 Build your own modular sofa
that fits perfectly in your room.