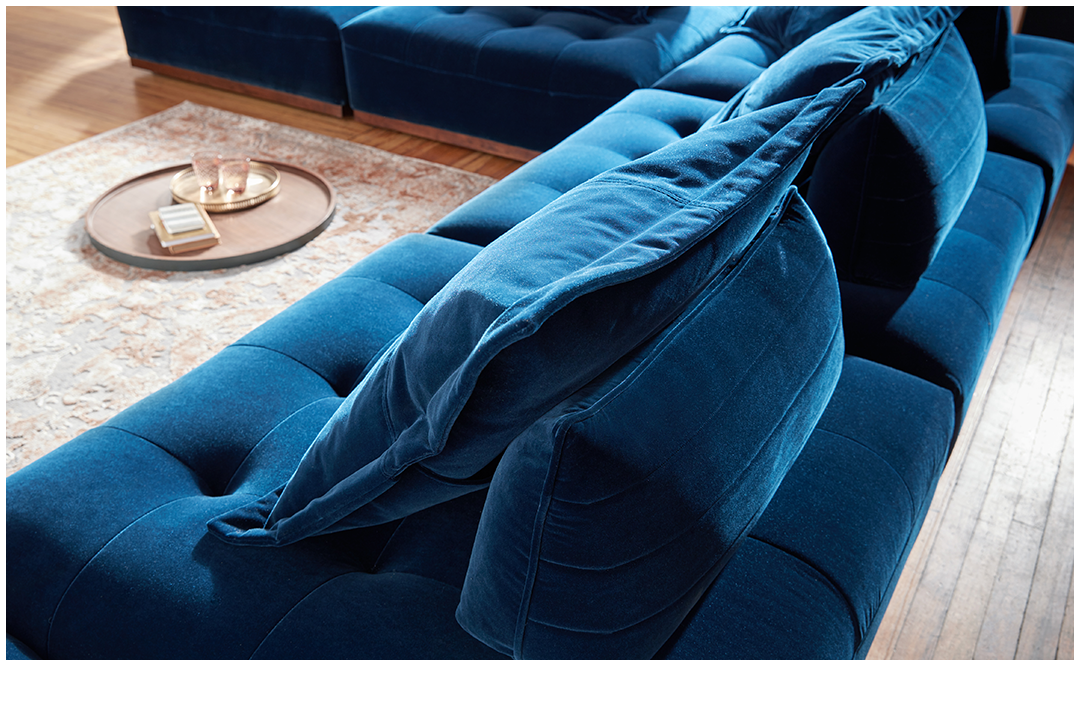 Velvet sofas
Velvet is a chic and comfortable choice when it comes to sofa fabric. Super luxurious, it needs a little extra care to stay looking great, but it's still surprisingly durable if you look after it.

Velvet has a flat pile, so dirt or pet hairs can be easily wiped away. Some of our most popular velvet sofas include the Cricket, Midsummer & Gabrielle - available in various sizes - these luxurious velvet sofas are irresistibly soft and plush.

Expertly handcrafted and designed, our velvet sofa ranges are guaranteed to offer you and your family amazing comfort for years to come.

SHOP VELVET SOFAS
Chenille sofas
Chenille sofas offer a rich texture which is soft to the touch and super comfy. Like velvet, chenille is a textured pile fabric, reflecting light in different directions giving the fabric an intriguing look.

Chenille is more durable than velvet, despite it being a luxury fabric for furniture. Good quality chenille fabric is soft and flexible and, when touching the fabric, it should feel cosy, plush and give a good shine.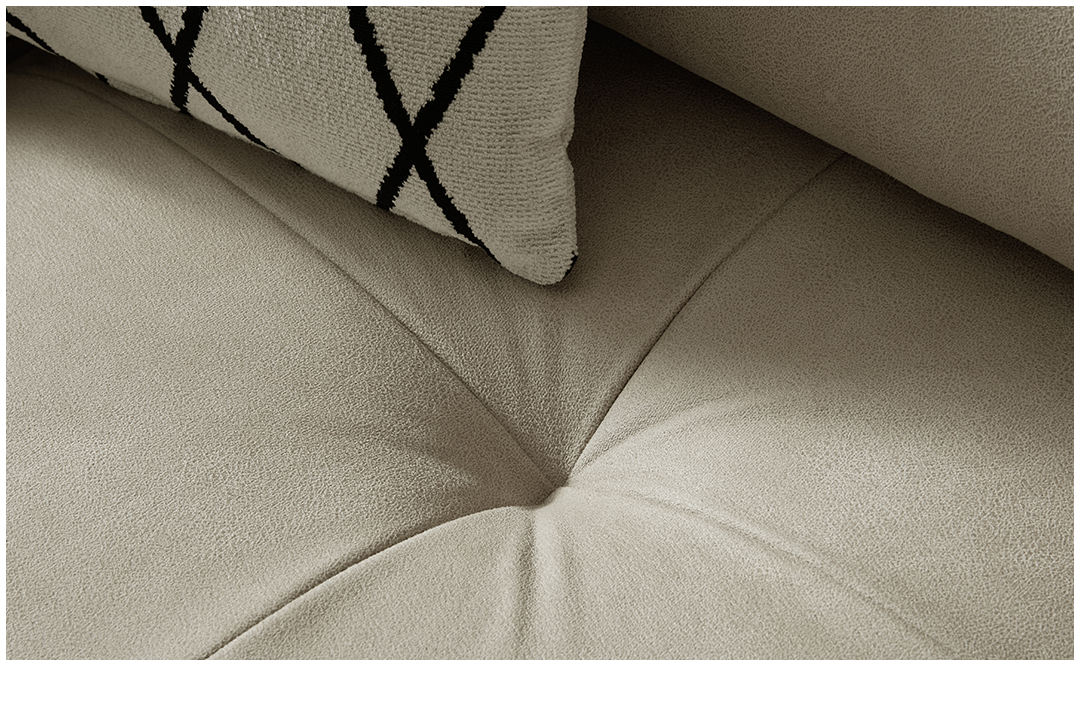 Microfibre fabric sofas
Our microfibre fabric is soft to the touch, comfortable and hard-wearing. It's really durable and easy to clean, which makes it an ideal sofa material for families with children.

Microfibre has a super soft texture, with fibres that are finer than silk and tight weaves, which prevents dust and allergens from penetrating through the fabric. This also makes spills easier to wipe off the surface, as they're less likely to soak into the fibres and leave stains.

Microfibre sofa fabric is highly water-resistant, which means common household spills and stains can usually be cleaned up without damaging the fabric.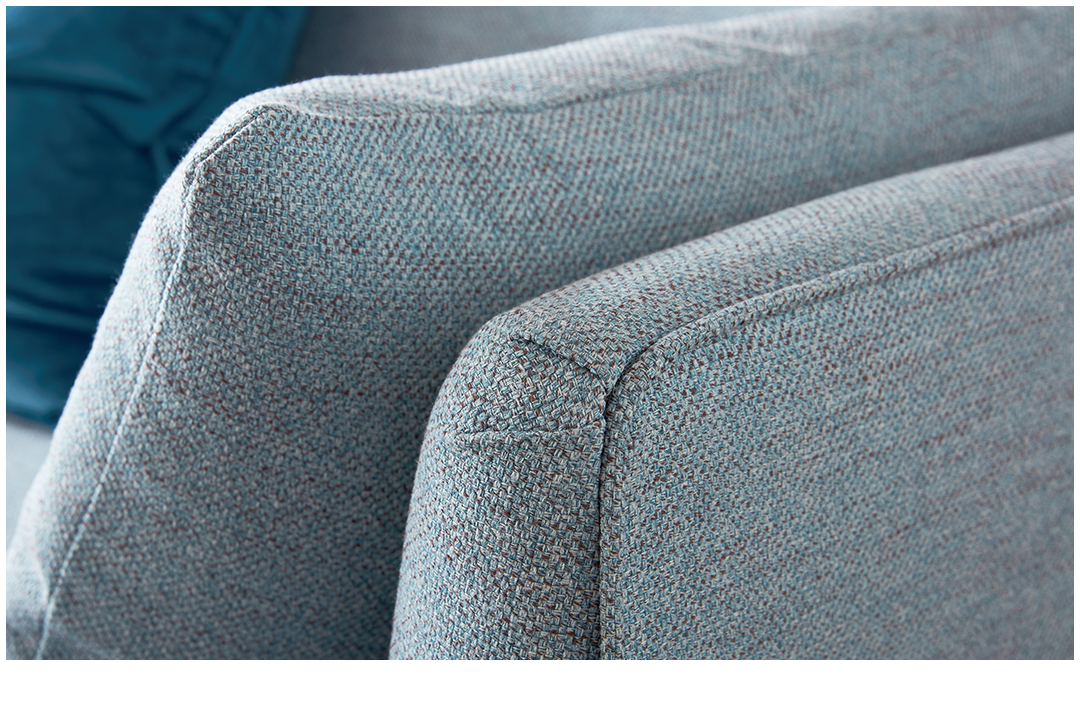 Woven fabric sofas
Woven mix sofas combine cotton and manufactured fibres, to create a fabric which is practical, on trend and comfortable.

This combination results in a fabric with the softness of natural cotton and durability of the synthetic fibres. Hard-wearing and flexible, woven mix sofa fabric holds its shape and colour, and its longevity and versatility make it a popular choice for households with children or pets.

Woven mix fabric sofas are available in neutral, dark and bold colours, making them an ideal option for any interior style.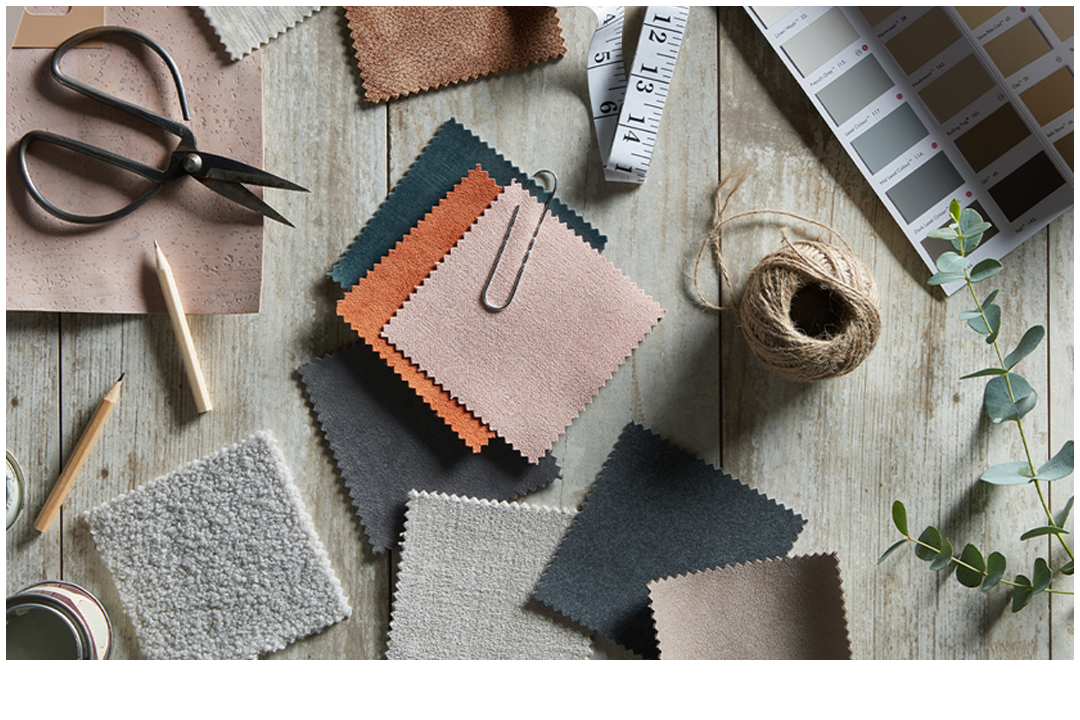 Swatch fabric samples
When deciding on a fabric sofa, sometimes you need to see or feel the material in person. Our Swatch Service allows you to order up to 4 swatches of sofa fabric. Whether you're undecided on the type of fabric or a colour for your new sofa, the fabric samples enable you to visualise the sofa fabric in your own decor scheme.

FIND OUT MORE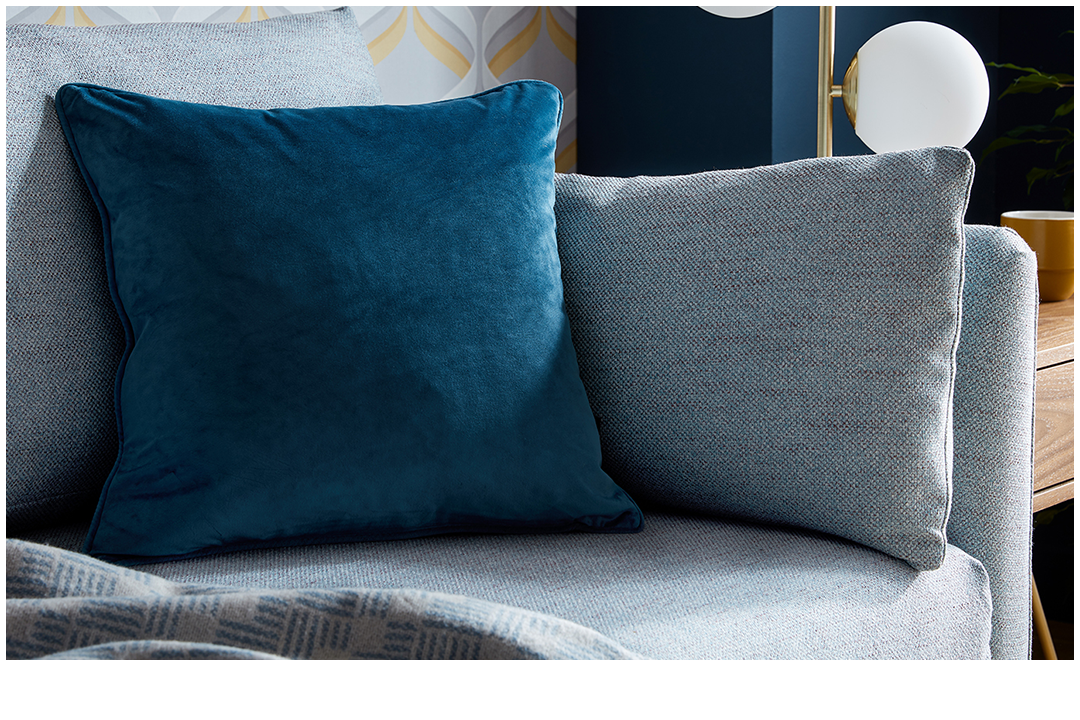 Fabric sofa care
Caring for your fabric sofa improves its longevity and looks after its appearance. It's important to understand a sofa's individual cleaning and care regime - our care kits can be used on the different fabric types we offer, and are great for removing stains, odours and keeping your sofa in pristine condition. For more information on caring for your fabric sofa, read our guide.

FABRIC SOFA CARE ADVICE

FABRIC SOFA CARE KITS