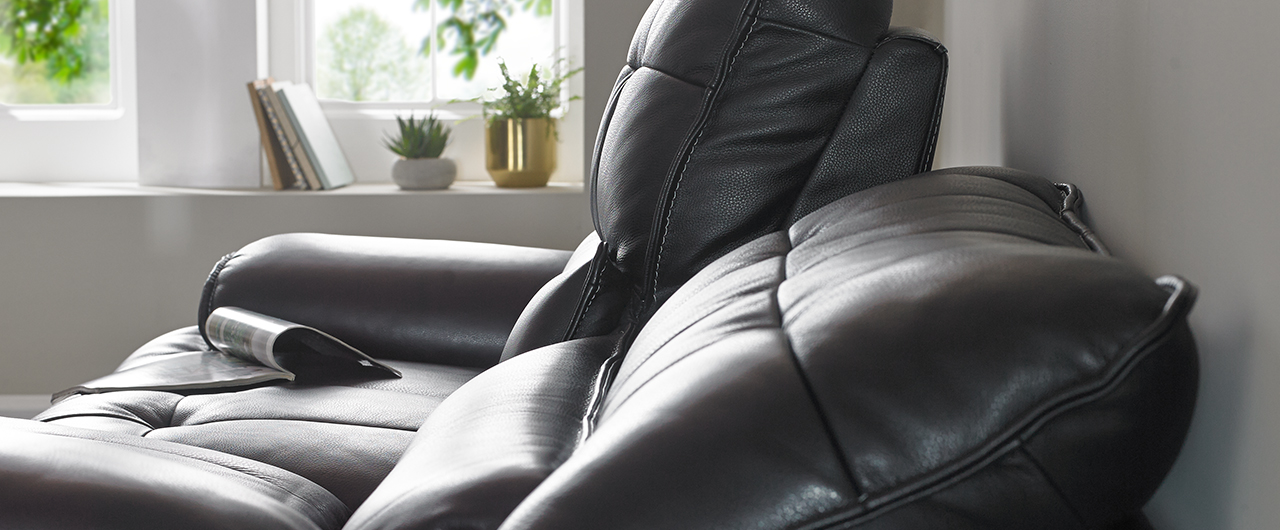 Fully reclined comfort, only 10cm from the wall
Our recliners now require less space than ever before and will recline fully when place less than 10cm from a wall. Our zero wall design means the chair moves forward as it reclines and requires at little as 5cm on some models. We think it's important and have now made space saving a standard on every exclusive Sofology recliner design.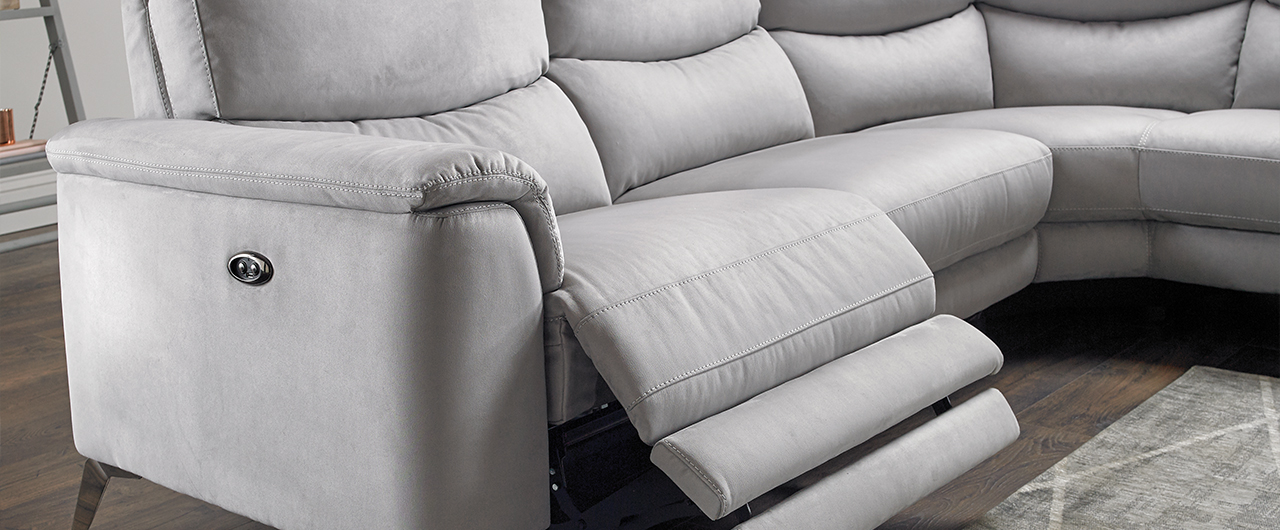 The power to stop in
infinite positions
Every Sofology recliner now comes with a power option. Unlike manual recliners that have only three positions of comfort, Sofology power recliners can be stopped in infinite positions to ensure ultimate comfort. Simply recline to your favourite position and stop the recliner just there. Ahh, comfy…   

Exclusively designed for you
Every Sofology sofa is created by our fantastic team of product design experts. Sofology is all about the sofas and we love to create our unique range taking influence from around the globe. That's why every Sofology sofa is unique and not available anywhere else. Our ranges are the product of detailed design briefs that cover construction, fabric and leather, details and above all comfort. A Sofology sofa is better by design in every way. The details make a difference and the materials we choose, create something truly special in every range. We also deepen the range with Sofas, corners and chairs in most ranges too. That's why you and Sofology will create the perfect room.

How we price our products
At Sofology we believe in great value permanently. That's why our prices start low and stay low. Every sofa range is made with the best materials, designed by our team, exclusive to us and priced to represent the best value permanently. You won't find us raising prices to lower them in a Sale and you won't see us knocking 50% off either. You get our best price every day, it's really that simple...

Call Direct
Free on 0800 140 40 40,
we're open today 8am - 11pm.

Instore
With 40 stores Nationwide,
Find your nearest store today.

Online
Now you can shop wherever
you are on our website.