As we celebrate Earth Day, we introduce some of our Responsibility Champions who help our business to make a difference.
Thursday 22nd April is Earth Day - a global celebration to highlight and to support measures to protect the environment and serve as a reminder that we all need to play our part. Here at Sofology, we are making it our business to make a difference through initiatives designed to reduce our impact on the planet - from the design, through to the manufacture and distribution of our products. This is important to all our Sofologists - and our Responsibility Champions help to raise the profile of these initiatives with our colleagues, spark new ones and share and encourage ideas that help us all to live a more sustainable lifestyle.

Here we meet some of our Responsibility Champions and they share their passion for the role and some helpful tips to demonstrate how we can all play a part in the effort to protect our environment.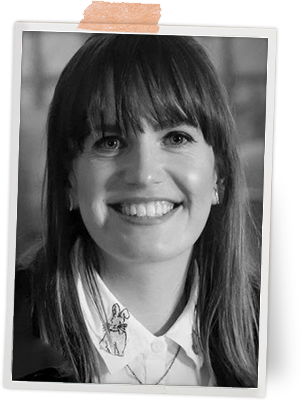 Liberty Woodward
Sales Consultant in Edinburgh
Over the initial lockdown period, the council I live in, like many others, stopped collecting bins as regularly. This meant that myself and my partner had to be much more mindful over how much we threw away, and so the zero waste revolution began! It's horrifying when you start to look at all of the disposable things we throw away on a daily basis; where does it even end up? I started reading about fast fashion, zero waste alternatives, and whilst trying to conserve cash whilst retail stores were closed, I realised it's a cheaper long term to live more sustainably anyway. I was sold.

I was invited on to one of the Sofology ESG (environmental, social and governance) meetings and I was fascinated by how this approach translates to Sofology and the initiatives that were in place. I started to look at how I could get my Sofology uniform to last longer, not because I couldn't afford to replace it, but because the world can't afford for me to throw it away. On suggesting some alternatives to the white management shirts that I was wearing, I was invited to apply to be a Responsibility Champion.. The overwhelming majority of colleagues I speak to are fascinated by all things ESG which shows that we are a progressive company from grassroots level which is amazing.

We're currently working on getting better and better and removing more and more environmentally unfriendly practices. My tips for a sustainable lifestyle:
Look after your things so you can keep them for a long time. Lots of the carbon footprint of an item comes from its original manufacture and shipping, so try and think of every purchase as long term.
If it's disposable, try to find a reusable. I now always carry a lightweight cutlery set, a coffee cup, water bottle and foldaway shopping bag so I can refuse most disposables. It sounds like a lot but it's no bother to carry and means I always have a drinking container with me.
Take a bin bag with you for one day and fill it with what you would usually throw away. Really! Then at the end of the day, have a look at your trash and see how much of it would go to a landfill. You'll be shocked!
Replace your liquid products with soap. They last so much longer and there's no plastic bottle at the end. If it's convenient, it's probably bad for the environment.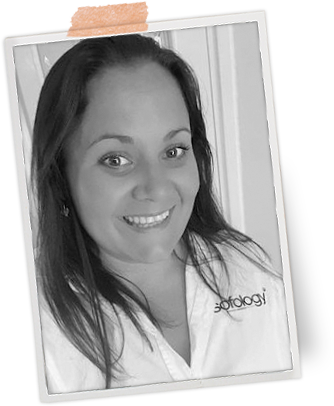 Jo Wells
Store Manager in Gateshead Store
I work as the store manager of Gateshead Metro Centre Sofology, and I was really privileged to be successful in applying to represent Sofologists as a responsibility champion. I've always been keen to ensure I do my bit with recycling but since becoming a rep and working on campaigns such as 'helping colleagues lead a lower carbon life' I've learned so much more from the other reps and have levelled this up, keen to share learnings with other colleagues. I'm really excited for our workplace week to go live, which showcases how colleagues can lead a lower carbon lifestyle, reducing our carbon footprint, not only in their own home (and saving loads of money too!) but also within our stores.

I'm really proud to work for such a responsible business, that truly cares about all aspects of responsibility, whether its Diversity and Inclusion, the products we sell to customers, the processes we have in store with recycling etc, the charities we support and so much more! Personally what attracted me to the role was the diversity and inclusion element, as I could only ever work within a business that truly embraces this and actively trains and supports colleagues to understand D&I and act with integrity.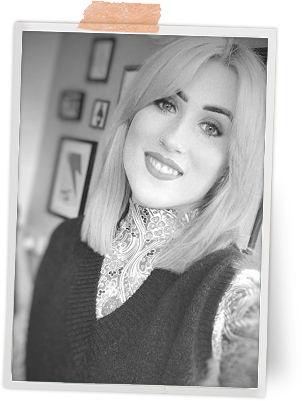 Hannah Crawford
Talent and Learning Advisor
Outside of work I'm known to my peers as the eco-one. I've always been interested in the environment, how we can make things better and more sustainable. Not to mention fast fashion and the negative impact that that has on our communities, and the planet. When I think about these things it ignites a fire in my belly to want to do better and help others do the same. So naturally when the opportunity came up to put my energy into this kind of role in the workplace immediately jumped at the chance.

When it comes to brand ethics, I do lead with my feet. I actively won't shop with anywhere that doesn't reflect my values and morals… no matter how amazing their products may be! So the fact that Sofology reflects the things that are most important to me is such a big deal. I can literally say every part of my life represents who I am, from who I am at home to who I am at work, I don't have to pretend to agree with anything in my work life that I wouldn't normally in my personal life because everything marries up and compliments each other. Not only this, but I am proud to work for a business that is so forward thinking and involved with these issues. A business that truly does back up their words with actions that go above and beyond.

For me, this role is an extension of my natural curiosities. I am able to present potentially out of the box ideas to hopefully implement them into our working world. It also is about giving the chance to educate people and helping them understand why ESG is important.

Knowledge is power and I believe by doing this role it gives our fellow colleagues the power to take the reins on their own responsibility journeys.

I am currently working on the impact fast fashion has on the planet and helping our colleagues to understand this better, looking at how we can take a "make do and mend" approach or give an item another lease of life by buying second hand or vintage. In addition to this the other responsibility champs and I are looking at how we can help our fellow colleagues lead a lower carbon lifestyle and how we can celebrate our amazing PlanTree initiative with customers more, planting trees is fantastic and not something many retailers offer so we're shouting it from the tree tops… pun intended! But I can't give away too much just yet… Spoilers!

Sometimes it's easy to just carry on doing things subconsciously as we are in the habit of doing so, but we need to try and unlearn these habits and learn new ones. We need to be more conscious of our decisions. For example, next time you go to put the heating on ask yourself, do I have the right layers on, could I just put a blanket on whilst watching TV instead? The next time you're looking for an outfit, could you use something already in your wardrobe, could you swap outfits with a friend so you feel like it's something new? Do you really need to purchase something?

It's cliché but little changes like that will make the bigger difference not to mention they actually save you money in the long run… so it's a win win!!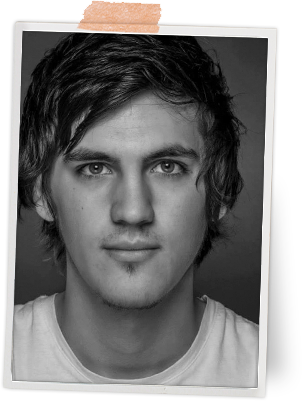 Dayle Campbell
Sales Consultant in Plymouth
My journey with looking at the environment started in University. During my photography degree I found myself focusing on the local environment, and the issues that were impacting wildlife habitats. It was only natural that I needed to be part of the Responsibility role within Sofology.
Preservation of the natural world around us is why I do what I do, within Sofology and with my creative works outside the business. It is really important that companies look at the damaging effects that they can potentially have on the environment. Sofology is the leading company in this sector with ESG. From supporting local charities, aiding campaigns that help with carbon emissions and finding more sustainable processes within the production of goods.

By simply getting reconnected within the natural environment now and then can have a real impact on us. Spend a day, hiking, walking on the beach or a short walk through the woods. You then will see why it's worth all the effort we take as individuals and companies to help preserve everything around us.